Maverick DG: Longview Open pres by Innova - Adv. & Rec.
Staff
Tournament Director
Rob Martin
About this tournament
Two rounds in one day on a shotgun start for each round. Pro and Intermediate divisions play on Saturday. Advanced and Recreational play on Sunday. You don't play both days unless you sign up for both days. You'll only play two rounds on one day.
Refund policy
Maverick Disc Golf is responsible for all refunds/cancellations. DGScene and PayPal fees are non-refundable. Refunds PRIOR to April 1st will receive full entry fee (not processing fees) refunded. Refund requests from April 1st to April 7th will receive refunds less an $8 handling fee. No refunds will be issued after registration closes. No call, no show at event will forfeit player pack and refund. Late arrival after the player meeting has started could cause you to be scratched from the event. (
https://www.pdga.com/rules/competition-manual/104
)
Waitlist policy: If you are on the wait list and don't get in, you'll get a full refund less the PayPal and dgscene fees. When an opening becomes available, it is filled from the waitlist first. If you are on the waitlist, you can request a refund at any time and get a full refund less the PP and DGScene fees. Once you are on the normal registration list, the above paragraph applies as long as it is before registration ends. When registration closes, and you are still on the waitlist, you will be removed and refunded, less the PP and DGS fees.
Final Results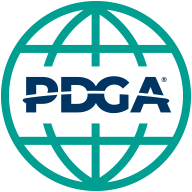 PDGA results at

https://www.pdga.com/tour/event/65494
MA1

Round 1: Long View Disc Golf Park - Mix, 18 holes, par 60

Round 2: Long View Disc Golf Park - Mix, 18 holes, par 60

Player
R1
R2
Total
Payout
1
Deitric Schweitzer
56
58
114
$124
2
Eli Smith
63
57
120
$87
2
Jonathan Tebbe
59
61
120
$87
4
Gary Rivera
64
58
122
$57
4
Scott Murphy
61
61
122
$57
4
TJ Thurman
64
58
122
$57
7
Hank Kapka
63
61
124
$41
8
John Cullen
61
64
125
$33
8
RJ LAWSON
61
64
125
$33
10
Christopher Bryant
62
64
126
$10
10
Clayton Smith
65
61
126
$10
10
Jacob Penner
62
64
126
$10
10
Jonathon Oakes
61
65
126
$10
10
Mark Loader Jr.
66
60
126
$10
15
Aaron Nickel
65
62
127
15
Greg Meyer
65
62
127
15
Wes Christian
62
65
127
18
Andrew Wodtke
63
66
129
18
Nick Eldringhoff
64
65
129
18
Tyler Kollias
69
60
129
21
Quinton Schneck
68
62
130
22
Nick Jarvis
68
67
135
23
Thomas English
68
68
136
24
Michael Storrer
66
72
138

MA40

Round 1: Long View Disc Golf Park - Mix, 18 holes, par 60

Round 2: Long View Disc Golf Park - Mix, 18 holes, par 60

Player
R1
R2
Total
Payout
1
Scott Melrose
65
61
126
$100
2
Nicholas Earling
63
63
126
$70
3
Steve M Karpovich
64
63
127
$51
4
Raymond Brown
68
61
129
$39
5
Daniel Eich
67
64
131
$14
5
Robert Eich
65
66
131
$14
7
Kevin Amaro
71
66
137
8
JP Davis
71
68
139
9
James Hawks
72
69
141
10
Dirk Moore
76
66
142
11
K Sterling
79
78
157

MA50

Round 1: Long View Disc Golf Park - Mix, 18 holes, par 60

Round 2: Long View Disc Golf Park - Mix, 18 holes, par 60

Player
R1
R2
Total
Payout
1
Danny J Rodriguez
57
60
117
$81
2
Paul Beard
62
60
122
$56
3
Mitch Bonjour
66
59
125
$42
4
Jon Winter
64
67
131
$32
5
Michael Krueger
69
67
136
$23
6
Nova Politte
71
67
138
7
Paul Geisler
71
69
140
8
Jack Lowe
71
72
143
9
Lewis McNaughton
86
82
168

MA3

Round 1: Long View Disc Golf Park - Mix, 18 holes, par 60

Round 2: Long View Disc Golf Park - Mix, 18 holes, par 60

Player
R1
R2
Total
Payout
1
Austen Schulmeister
64
63
127
2
Daniel Manieri
64
64
128
3
Ross Meuli
69
61
130
4
David Leathers
63
69
132
5
David Kyslinger
67
67
134
6
Alex Moss
68
68
136
6
Sean Higley
68
68
136
6
Tim Kerns
65
71
136
9
Dustin Heese
70
67
137
10
Jason Lytle
68
70
138
10
Joshua Jaklevich
68
70
138
12
Derek M Paige
70
70
140
13
Peter Jenkins
73
68
141
14
Jonny Main
71
71
142
15
Jacob Stuart
80
69
149
16
Logan Burris
78
79
157

FA1

Round 1: Long View Disc Golf Park - Mix, 18 holes, par 60

Round 2: Long View Disc Golf Park - Mix, 18 holes, par 60

Player
R1
R2
Total
Payout
1
Victoria Earling
75
78
153
$52
2
Tina Beach
77
76
153

FA3

Round 1: Long View Disc Golf Park - Mix, 18 holes, par 60

Round 2: Long View Disc Golf Park - Mix, 18 holes, par 60

Player
R1
R2
Total
Payout
1
Kathryn Brewer
98
99
197