2022 Dynamic Discs Open Flex-Start C-Tier at Kanza View DGC at Council Grove
Staff
Tournament Director
Dynamic Discs
About this tournament
Play in this one-round C-Tier at the beautiful Kanza View DGC in Council Grove for a PDGA-rated round! This is a flex start tournament from 7 AM to 3 PM, which means you have the option to start whenever it is convenient for you (between 7 AM and 3 PM). Each card must have 3-5 players to start their round.

PARKING - Cars cannot park on the grass. Cars must park on the road or in parking stalls. A ranger staff will be monitoring this.

We encourage pre-registrants to get to the course as early as they can, to help us ensure we are able to accommodate all 250 of the players who sign up. If we get 250 pre-registrants for a single Flex Start C-Tier, we will create a waitlist. Those who are on the waitlist will only be able to play if there are open tee times where they can jump in. This will be the same for day-of registrants. If a line forms at hole 1 for players, the pre-registrants will tee off first.

Payout will be published and available at the Dynamic Discs Retail Store by 9 AM the day after the event.
Refund policy
Any cancellation before April 22nd will receive a full refund minus a $5 processing fee.

Cancellations on or after April 23rd will receive a 100% merchandise credit to www.DynamicDiscs.com.
Location
Kanza View DGC
Council Grove, KS
Get Directions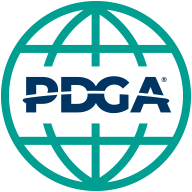 Event results available at

https://www.pdga.com/tour/event/55525