The 2020 Bowling Green Amateur Championships
Staff

Tournament Director
[member not found]
About this tournament
Tee sign sponsor registration opens December 1st at 6pm. Players are afforded an opportunity to register 1 month early if they choose to sponsor a tee sign.
General registration opens January 1st at 6pm. When General Registration opens players will no longer be prompted to sponsor a tee.
Some of the changes for this years event include a new location for the flymart, NO FINAL 9, Full field payout on site Sunday afternoon, and main stream media coverage for the FIRST time ever. These are just a few of the changes that are being made to help update this event. Information will be added to this site as it becomes available, so please check back often.
Pool Assignments:
Pool A (MA1)
R1 Ephram White
R2 Phil Moore
R3 Buchanon
R4 Combat
Pool B (MA1)
R1 Phil Moore
R2 Ephram White
R3 Combat
R4 Buchanon
Pool C (MA2)
R1 Hobson Grove
R2 Kereiakes
R3 Ephram White
R4 Phil Moore
Pool D (MA2)
R1 Kereiakes
R2 Hobson
R3 Phil Moore
R4 Ephram White
Pool E (MA3)
R1 Buchanon
R2 Preston Miller
R3 Lovers Lane
R4 Basil Griffin
Pool F (MA3)
R1 Preston Miller
R2 Buchanon
R3 Basil Griffin
R4 Lovers Lane
Pool G (MA40)
R1 Lovers Lane
R2 Combat
R3 Hobson Grove
R4 Kereiakes
Pool H (MA50 & MA55)
R1 Combat
R2 Basil Griffin
R3 Kereiakes
R4 Preston Miller
Pool I ( MA60, MA65, MA70 & FA1, FA3)
R1 Basil Griffin
R2 Lovers Lane
R3 Preston Miller
R4 Hobson Grove
So far this is the only direct link I have. I will get more up as soon as they are provided.
https://nam02.safelinks.protection.outlook.com/?url=http%3A%2F%2Fhamptoninn.hilton.com%2Fen%2Fhp%2Fgroups%2Fpersonalized%2FB%2FBWGKYHX-ADC-20200421%2Findex.jhtml&data=02%7C01%7Ctara.white%40hilton.com%7Cf47dfa3b841c4a3233b508d7a2818174%7C660292d2cfd54a3db7a7e8f7ee458a0a%7C0%7C0%7C637156549437522997&sdata=OIildHlxoXw3onX7gPSqw3sXeelaNLpnK362nnMMbg4%3D&reserved=0
Hampton Inn
233 Three Springs Road
270 842 4100
Here is group of 3 separate hotels. This link will allow you to book at any of the 3. You can also call and ask for the 2020 BG Ams Disc Golf Rate. Below the link I've added each hotels name, address, and phone numbers. Sorry for the delay in getting these up. More will follow.
https://www.marriott.com/event-reservations/reservation-link.mi?id=1580155170535&key=GRP&app=resvlink
Courtyard Marriott
1010 Wilkinson Trace
270 783 8569
Fairfield Inn
1832 Cave Mill Road
270 599 1832
Towneplace Suites
1818 Cave Mill Road
270 782 4714
2020 BG Ams Players Pack will consist of items from the following companies:
Innova
Prodigy
Discraft
Infinite Discs
Dynamic
Latitude 64
Gateway
DGA
Discmania
The retail value of this pack is over $150 and more details will be released soon.
Refund policy
2020 BG Ams

PSA

Apparently there is some confusion in regards to the event, and refunding players. Everything is simply postponed. Refunds are postponed, the tournament is postponed, and adjustments to the event players are postponed. Cash refunds will be sent out in due time. A dash of patience, and a healthy portion of understanding will go a long way while I try to deal with the single largest problem of my disc golf career. If you would like to help, request a refund using this page instead of emailing me. That way I'll have a copy of the request, and will resume cash refunds in due time. Thank you.

Combat Disc Golf is responsible for all refunds/cancellations. Refunds will not be issued on or after April 1, 2020. A players pack will be shipped in the event a player must drop after this date. Thank you.

**Withdrawal and Refund Policy Amended

The Board has approved an amendment to the PDGA Competition Manual for Disc Golf Events section 1.03 Withdrawals and Refunds Policy to handle situations where a Tournament Director (TD) has spent considerable funds in advance of an event on amateur player pack items for that specific event. The goals of this amendment are to ensure that TDs can continue to provide high-value tournaments while mitigating their financial risk and also ensuring that our membership is protected and provided value in return.

This amendment will remain in effect for all PDGA events sanctioned as of 3/12/2020, that are taking place between 3/12/2020 and 12/31/2020. This policy will be reviewed, and if deemed necessary, be renewed or modified for events in 2021 no later than 11/1/2020.

This amendment only affects those players registered in Amateur divisions. The current 1.03 policy will remain in place for players registered in Pro divisions. Please see the full policy here. Should a Pro-only event be outright canceled, a full refund will be provided per 1.03(H)
Locations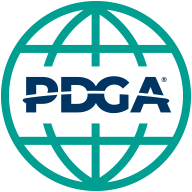 Event results available at

https://www.pdga.com/tour/event/43385