South 71 Sling presented by Innova Champion Discs
Added cash $750
Staff
Tournament Director
John Wildman
Course Coordinator
Clayton Smith
About this tournament
South 71 Sling is a 2-round shotgun start C-tier at Cleveland Lake in Belton and Recreation Park in Raymore. Located only 5-10 minutes apart, competitors will swap courses during the break between rounds.
We have a large amount of added cash- a good portion will be going to the donation made to the Cleveland Lake course, but the remaining will increase payouts well above the standard C-tier tournament.
https://fb.me/e/1REsmKAh8
Refund policy
Final day for a withdrawal and any refund is Tuesday, May 11th. Am refunds requested after discs are ordered in April will still be able to claim their disc, but may not receive the refund for its value. All withdrawals after the May 18th date will not be guaranteed any form of refund.

South Side Events is responsible for all refunds/cancellations, less the processing fee.
Locations
Cleveland Lake
Belton, MO
Get Directions
Final Results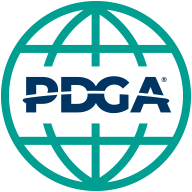 PDGA results at

https://www.pdga.com/tour/event/48698
MPO

Player
R1
R2
Total
Payout
1
Daniel Roman
52
47
99
$360
2
Aaron Hieb
56
47
103
$250
3
Courage Davis
54
51
105
$160
3
Vincent Como
54
51
105
$160
5
Das Loomis
54
53
107
$85
5
David Potts
56
51
107
$85
5
Jake Bowen
59
48
107
$85
5
Mattrick Wright
56
51
107
$85
9
Ben Peters
55
53
108
$55
9
Kevin Free
54
54
108
$55
11
Jordan Renzelman
59
50
109
11
Mark Anderson
56
53
109
11
Mark Komoroski
59
50
109
11
Noah Free
57
52
109
11
Trevor Hastert
60
49
109
16
Dan Perkins
59
51
110
16
Joseph Hesting
60
50
110
16
Joshua Bernard
57
53
110
16
Micah Noble
58
52
110
20
Jitt Belcher
60
53
113
21
Kyle Wiedwald
61
55
116
22
Kobee Austria
64
54
118
23
Brandon Logan
67
59
126
24
Fabian Venegas
69
63
132

MP40

Player
R1
R2
Total
Payout
1
Jeff Campbell
60
51
111
$235
2
John Thompson
58
53
111
$150
3
Kevin Corbett
60
52
112
$110
4
Frederick W Smith
62
51
113
$75
5
Jason Flook
57
57
114
6
Dick Parker
61
55
116
7
Brian Swezy
61
56
117
7
Brian "DGFC" Evans
61
56
117
9
Carl Aufner
62
62
124
10
Robert Watson
64
65
129

MA1

Player
R1
R2
Total
Payout
1
Spencer Rieschick
56
55
111
2
James M Taylor
57
56
113
2
Spencer Roberts
58
55
113
4
Austen Cummins
60
54
114
5
Charlie Peters
58
57
115
6
Aaron Bolli
62
54
116
6
Dj Christopher
60
56
116
6
John Winter
62
54
116
6
Zach Cross
65
51
116
10
Brett Main
61
57
118
11
Alex Mieir
60
61
121
11
Michael Barr
64
57
121
11
Thomas Ostaszewski
62
59
121
14
Brady Tiller
136
128
264

MA40

Player
R1
R2
Total
Payout
1
Jamin Swift
54
60
114
2
Jack Lupardus
54
63
117
3
Chad Kelley
54
65
119
4
Christian Eikermann
54
66
120
5
Zack Barber
60
63
123
6
Mike Miller
57
67
124
7
Scott Mooney
63
69
132
8
Donovan Tozier
60
75
135
9
Bryan Pitman
76
89
165

MA50

Player
R1
R2
Total
Payout
1
Buford Baker
64
58
122
2
Harold Berciunas
65
58
123
3
Jon Parsons
61
63
124
4
Brian Brasher
64
62
126
5
Bill Shinoski
66
64
130
5
Shawn Nelson
68
62
130
7
Mike Souder
63
70
133
8
Kenneth McWhorter
73
69
142
9
Randy Meier
75
71
146
10
Gary Johnston
80
69
149
11
Steve Ellis
81
71
152

MA2

Player
R1
R2
Total
Payout
1
Jake Reimer
46
62
108
2
Christian J Alsman
51
58
109
3
Ian Roudebush
53
58
111
4
Paul Nesmith
55
60
115
5
Owen Cobb
56
60
116
6
Andrew Rummery
56
61
117
7
Austin Anderson
55
63
118
8
Bryan Clark
54
65
119
9
Devin Sander
54
66
120
10
Kelsey Scott
56
65
121
11
Jonathan Tebbe
57
65
122
11
Rj LAWSON
53
69
122
13
Austin Pribyl
59
64
123
13
Travis Marrocco
55
68
123
15
Christopher Culbertson
60
64
124
16
Todd Thurman
58
68
126
17
Adrian Hall
62
67
129
17
Jared Riley
58
71
129
17
Ryan Chilcoat
63
66
129
20
Michael Rahmberg
55
78
133
21
Timothy Landstra
61
73
134
22
Jon Duckworth
78
65
143
23
Daniel Hernandez
78
91
169
24
Jackson Hagen
58

-

58
25
Tim Kerns
66

-

66

MA3

Player
R1
R2
Total
Payout
1
Noah Schwarz
57
61
118
2
Tanner Burton
58
62
120
3
Tanner Griffin
58
63
121
4
Stephen Karst
58
66
124
5
Dustin Alexander
59
66
125
5
Michael McCarter
59
66
125
5
Michael Sapenoff
62
63
125
8
Casey Speer
64
62
126
8
Earle Riley
58
68
126
8
Jordan Becquer
58
68
126
11
Chris Lillich
60
67
127
11
Quentin Boggs
59
68
127
11
Will Plamann
59
68
127
14
Cory Wilkes
63
66
129
14
Derek Williams
62
67
129
16
Cody Bradley
60
71
131
16
Cole Blaise
64
67
131
16
Tanner McWhorter
65
66
131
19
Alejandro Olmo
63
69
132
19
Zach Richcreek
62
70
132
21
David Schall
64
69
133
21
Samuel Schoonover
63
70
133
23
Rick Ragsdale
63
71
134
24
Aaron Woodson
66
69
135
24
Joel Bottemuller
64
71
135
26
Johnny Palmieri
64
72
136
26
Nate Lillich
66
70
136
26
Steven Meyer
64
72
136
29
Brittain Manginelli
67
70
137
29
Tucker Woodson
64
73
137
31
Clint Fizer
67
73
140
32
Adam White
65
76
141
33
Michael Lane
68
75
143
34
Dave Stuck
63
81
144
35
Lee Campbell
70
75
145
36
Dan Bottemuller
70
78
148
36
Scott McCarter
68
80
148
38
John Barney
80
82
162
39
Matt Albright
74

-

74

FA1

Player
R1
R2
Total
Payout
1
Ali Smith
66
66
132
2
Steph Rupp
72
64
136
3
Courtney Walbe
74
65
139
4
Kelley Kneib
77
66
143
4
Tina Beach
74
69
143
6
Amanda Borders
78
69
147
7
Jenna Galletta
79

-

79

FA3

Player
R1
R2
Total
Payout
1
Rachel Price
77
71
148
2
Angela Reimer
80
74
154
3
Ava Meyer
83
78
161
4
Victoria Andrew
83
80
163
5
Moriah Becquer
85
80
165
6
Kelsey Bowers
89
84
173