NoCo Club Championship 2015
Staff

Tournament Director
Jon Boothe
About this tournament
Northern Colorado Disc Golf Club Championship
2 Days 3 Rounds
Sat 2 rounds at Edora
Sun 1 round changed to Wellington
Must be a current NoCo member. Memberships available at registration.

Players party Saturday after last round completes
Dinner provided by the NoCo grill crew John Jennings
Around 6:30 pm at Horse and Dragon Brewery
124 Racquette Dr, Fort Collins, CO 80524
Awards for Series / Monthlies / Match Play will be given at players party.
Refund policy
Northern Colorado Disc Golf Club is responsible for all refunds/cancelations.
Locations
Edora Park
Fort Collins, CO
Get Directions
Rice Elementary School
Wellington, CO
Get Directions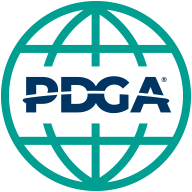 Event results available at

https://www.pdga.com/tour/event/21689