New England Disc Golf Championship 2021 - Driven by Innova
Added cash $1,200
Staff
Asst. TD
Bob Kulchuk
Tournament Director
Mike Schwartz
About this tournament
The New England Disc Golf Championship
PDGA B-Tier
Pros play for cash and an event Dri-Fit, Ams will receive a players pack and payout with funny $ from Disc Golf 978 after awards or online.

The culminating event of the NEFA Points series (combined 2020/2021 points series). This is an invitation only event. Participants must be NEFA members and have qualified by playing a sufficient number of events as a member throughout the series period.

All players will play 1 round of J North and 1 round of J South. 1st and 2nd round layout to be determined by number of entrants in each division and will be posted 48hrs before tournament.

As in past years we will be supporting EDGE with $2 from every registration and a match, of the same $2 amount per player, by DisCap, Thank you DisCap! There will also be an option on the registration for additional donations if desired.
Refund policy
NEFA & DisCap is responsible for all refunds/cancellations. Refunds will be handled in accordance with the PDGA refund policy 1.03 in the Competition Manual. Requests must be made using the confirmation email received at registration, or via withdrawal request from DiscGolfScene. Requests made via the comments section will not be honored.

Your request will be reviewed by tournament staff before resolving.
Location
Joralemon Park
Coeymans, NY
Get Directions
Final Results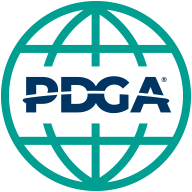 PDGA results at

https://www.pdga.com/tour/event/52744
MPO

Round 1: Joralemon Park - Regular tees, J-North 18, 18 holes, par 62

Round 2: Joralemon Park - Regular Tees, J-South 18, 18 holes, par 59

Player
R1
R2
Total
Payout
1
Samuel Henderson
57
53
110
$571
2
David Fleck
57
54
111
$398
3
Shane Wyatt
59
53
112
$268
4
Ryan Begley
57
57
114
$208
5
Jaimen Hume
59
56
115
$164
6
Kevin Kohltrain
63
54
117
$121
7
Raivis Markons-Craig
61
57
118
8
Steven Tousignant
63
57
120
9
Jasan LaSasso
62
59
121
9
Vaughn Hultgren
63
58
121
11
John Buonsanto
62
60
122
11
Kyle Moriarty
61
61
122
13
Ned Eisenberg
63
61
124
14
Adam Abruzzi
66
61
127

MP40

Round 1: Joralemon Park - Regular tees, J-North 18, 18 holes, par 62

Round 2: Joralemon Park - Regular Tees, J-South 18, 18 holes, par 59

Player
R1
R2
Total
Payout
1
Timothy Walsh
65
55
120
$370
2
Roger Gagnon
63
60
123
$234
3
Brad Ayotte
64
61
125
$175
4
Bob Kulchuk
71
55
126
5
Joe Jaskolka
66
62
128
6
Travis Winkleman
69
65
134
7
Rob Tatro
75
65
140

MP50

Round 1: Joralemon Park - Regular tees, J-North 18, 18 holes, par 62

Round 2: Joralemon Park - Regular Tees, J-South 18, 18 holes, par 59

Player
R1
R2
Total
Payout
1
Tim Jiardini
58
57
115
$138

MP60

Round 1: Joralemon Park - Regular tees, J-North 18, 18 holes, par 62

Round 2: Joralemon Park - Regular Tees, J-South 18, 18 holes, par 59

Player
R1
R2
Total
Payout
1
Greg Kurtz
69
62
131
$190
2
Ken Gary
71
60
131
$105
3
Davis Johnson
71
68
139

FPO

Round 1: Joralemon Park - Regular tees, J-North 18, 18 holes, par 62

Round 2: Joralemon Park - Regular Tees, J-South 18, 18 holes, par 59

Player
R1
R2
Total
Payout
1
Rose Shertick
78
68
146
$223

MA1

Round 1: Joralemon Park - Regular Tees, J-South 18, 18 holes, par 59

Round 2: Joralemon Park - Regular tees, J-North 18, 18 holes, par 62

Player
R1
R2
Total
Payout
1
Nate Hartmann
57
59
116
$217
2
Justin Chiu
56
64
120
$149
3
Brian Bickersmith
62
61
123
$64
3
Corey Cook
62
61
123
$64
3
Korey Fournier
57
66
123
$64
3
Tucker Kozloski
58
65
123
$64
7
Adam Stearns
62
67
129
8
Andrew Fonseca
59
71
130
8
Tony Stolo
67
63
130
10
Adam Selmon
62
71
133

MA40

Round 1: Joralemon Park - Regular Tees, J-South 18, 18 holes, par 59

Round 2: Joralemon Park - Regular tees, J-North 18, 18 holes, par 62

Player
R1
R2
Total
Payout
1
Jeff Wesnofske
62
67
129
$133
2
Brian Carter
64
67
131
$83
3
Matt Mourovic
60
73
133
$62
4
Troy Dietrich
67
69
136
5
Brendan Kaisershot
69
72
141

MA50

Round 1: Joralemon Park - Regular Tees, J-South 18, 18 holes, par 59

Round 2: Joralemon Park - Regular tees, J-North 18, 18 holes, par 62

Player
R1
R2
Total
Payout
1
Stephen Banatoski
71
79
150
$107
2
Scott Radford
76
78
154
$63
3
James Sicard
76
95
171

MA60

Round 1: Joralemon Park - Regular Tees, J-South 18, 18 holes, par 59

Round 2: Joralemon Park - Regular tees, J-North 18, 18 holes, par 62

Player
R1
R2
Total
Payout
1
Bill Andrews
63
68
131
$73
2
Rick Williams
74
81
155

MA2

Round 1: Joralemon Park - Regular Tees, J-South 18, 18 holes, par 59

Round 2: Joralemon Park - Regular tees, J-North 18, 18 holes, par 62

Player
R1
R2
Total
Payout
1
Bill Herra
64
65
129
$255
2
Ken Rousseau
65
69
134
$184
3
Kenji Cline
64
73
137
$127
4
Daniel Ragland
65
76
141
4
Luke Sisco
67
74
141
6
Nick Brozek
78
93
171

MA3

Round 1: Joralemon Park - Regular Tees, J-South 18, 18 holes, par 59

Round 2: Joralemon Park - Regular tees, J-North 18, 18 holes, par 62

Player
R1
R2
Total
Payout
1
Sam Oglesby
68
76
144
$40
2
Dan Rabinowitz
72
77
149

FA2

Round 1: Joralemon Park - Regular Tees, J-South 18, 18 holes, par 59

Round 2: Joralemon Park - Regular tees, J-North 18, 18 holes, par 62

Player
R1
R2
Total
Payout
1
Amanda Borgman
78
85
163
$83
2
Carol Click
77
92
169
$55
3
Lisa Lundquest
77
93
170