Monster Mash At McCurry powered by Dynamic Discs
Added cash $150
Staff
Tournament Director
Gary Howard Jr.
About this tournament
This tournament is powered by your Local Griffin Disc Golf shop Most Accurate Discs and it is Sponsored by Dynamic Discs .
Every item in the players pack will be 100% Trilogy (Latitude 64,Westside, Dynamic) .

This will be 2 rounds of 18 holes .

MPO & MA1 & MA2 will play the Longs
Everyone else will play the Shorts .

Updated October 10th (I decided to change tee off to to traditional 9am due to the amount of traffic that occurs later in the day at that course .
I will be marking off areas . And using rope and signs to block access to areas .

There will be Cash CTP's and an Ace Pool
And a few free disc CTP's for ALL players so even if you don't want to do the cash CTP you can still have a chance to take home some sweet plastic for free .

There will also be a Longest Drive on Hole 2 .

And an added extra Bounty Ace fund of 100$ cash for Hole 17 and a $50 Gift Card to the Curious Pig in Peachtree City .
That hole is so much fun .

I will be adding a Female specific layout just for women .
** and there will also be some short pads for MA3 and below .

There is also going to be a Costume Contest for the best costume …….. it will be voted upon by the players at the players meeting. (Please keep in mind that the costume needs to be able to allow you to play your round freely)

Please sign up ASAP as this will fill up fast .

PDGA Sanctioned events at McCurry are very rare .
And this is a PDGA Sanctioned Event .
Refund policy
Most Accurate Discs is responsible for all refunds and cancellations.
Location
McCurry Park
Fayetteville, GA
Get Directions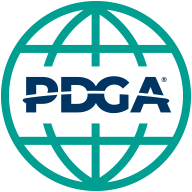 Event results available at

https://www.pdga.com/tour/event/71324