Staff

Tournament Director
Eric Hamlow
Assist Tournament Director
Adam Jones
About this tournament
DDGA (Deaf Disc Golf Association) is a National Deaf organization for Deaf Disc Golfers. DDGA aims to expand the horizon across the nation with Nationals and Regionals as well with Local tournaments. Those Tournaments are intended for Deaf or CODA players only. The "Hearing" players (players whoever are not Deaf and cannot sign) cannot play in those tournaments. This Tournament is for players who are part of American Sign Language (ASL) community. Whoever is fluent in using ASL are welcome to play in DDGA sanctioned tournaments. The Tournament Director will have the final say in whoever is allowed to play in this tournament (as in being qualified to play in this DDGA sanctioned tournaments based on being Deaf and/or ASL user).
For those "Hearing" players who already registered by accident, you will be refunded, unless you are willing to donate to DDGA, in which DDGA will be greatly appreciative and will recognize your name on the sponsor/donation list of the tournament.
All players will get Player's Package
DDGA website:
http://www.ddga.org
===================================
DEADLINE DATES:
05/21/2022 @ 8:00 PM EST - LAST DAY TO REGISTER TO GET A PLAYERPACK (2 Months)
06/12/2022 @ 8:00 PM EST - REGISTRATION CLOSES (1 Week)
NO "AT DOOR" (LAST MINUTE) SIGN UPS.
===================================
DDGA's refund policy:
100% refund before 8:00 PM EST 04/17/2022 (2 Months)
50% refund after 8:00PM EST 05/12/2022 (1 Month)
0% refund after 8:00 PM EST 06/01/2022 (2 Week)
===================================
Refund policy
DDGA Deaf Disc Golf Association is responsible for all refunds/cancellations.
Locations
Idlewild
Burlington, KY
Get Directions
Lincoln Ridge Park
Independence, KY
Get Directions
Final Results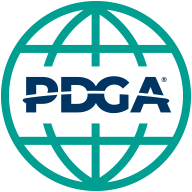 PDGA results at

https://www.pdga.com/tour/event/55604
MPO

Player
R1
R2
R3
R4
Total
Payout
1
Brandon Holsworth
72
69
74
67
282
$1,000
2
Jeremy Farnsworth
72
70
72
69
283
$685
3
Zack Barron
79
70
78
69
296
$460
4
Erik Lee
73
76
79
74
302
$320
4
Travis Webber
75
76
78
73
302
$320
6
Benjamin Lewis
78
75
76
76
305
$210
7
Connor Rosko
81
83
75
74
313
8
Justin Ashton
80
77
78
79
314
9
Timothy Artinian
81
74
75
85
315
10
Daniel Sweet
80
78
84
77
319
11
Brock Beeney
85
79
80
77
321
12
Donovan Holmes
84
86
139
75
384

MP40

Player
R1
R2
R3
R4
Total
Payout
1
Ron Moberly
75
85
80
74
314
$387
2
Steve Carey
80
78
86
86
330
3
Jason Wynne

-

95
95
94
284

MP50

Player
R1
R2
R3
R4
Total
Payout
1
Jeffrey Roberts
74
74
78
83
309
$490
2
David Pearson
80
75
80
85
320
$310
3
Kelvin Etkie
86
77
80
80
323
$115
3
Shannon Lally
81
82
77
83
323
$115
5
JamesG Wilson
83
82
86

-

251

FPO

Player
R1
R2
R3
R4
Total
Payout
1
Savannah Sweet
91
92
93
91
367
$245
2
Melissa Montgomery
98
102
101
95
396

FP40

Player
R1
R2
R3
R4
Total
Payout
1
Brandie Aguado
107
103
98
105
413
$97

MA1

Player
R1
R2
R3
R4
Total
Payout
1
Brad Isakson
80
75
79
69
303
2
Justin Carrus
72
80
82
77
311
$170
3
Dakota Daniels
72
80
82
79
313
$140
4
Elbert Houston
78
75
80
84
317
$120
5
Clayton Marr III
89
75
78
79
321
$110
6
Colton Crace
83
77
80
83
323
$90
7
Lee Jones
84
79
83
83
329
$85
8
Malu Monigan
76
86
83
86
331
$75
9
Connor Baer
79
84
83

-

246
$65
10
Keith Longino
81
84
82

-

247
$55
11
Tyler Crace
87
81
82

-

250
12
Cody Crace
86
86
79

-

251
13
Tyrel Wilding
87
84
81

-

252
14
Chip Hurlbut
84
87
91

-

262
14
Joshua Seal
88
88
86

-

262
16
Jeremy Bowen
86
95
85

-

266
17
Tristan Boren
94
84
93

-

271
18
James Tinder
101
100
99

-

300
19
Greg Ingram Jr
89

-

-

-

89

MA40

Player
R1
R2
R3
R4
Total
Payout
1
Travis Brougham
74
63
57
75
269
2
Bryan Goyette
77
59
60
79
275
$160
3
Benjamin Ratell
77
58
63
79
277
$145
4
Michael Maffucci
79
58
60
85
282
$130
5
Nick Ogrizovich
84
61
63
81
289
$115
6
Samuel-Scott Reekers
89
59
61
87
296
$83
7
Eric LeFors
86
63
63
93
305
$72
8
Russell Koenig
90
63
62
92
307
$60
9
Joshua Somers
89
64
64

-

217
$25
9
Justin Small
84
64
69

-

217
$25
11
Jeffrey Dixon
83
65
70

-

218
11
Lee Barnes
88
63
67

-

218
13
Cale Owens
88
71
65

-

224
14
Thomas Smith
90
68
70

-

228
15
Allen Brokaw
90
79
81

-

250
15
Joseph Wojnowski
126
61
63

-

250
17
Nathaniel Godfrey
109
76
73

-

258

MA50

Player
R1
R2
R3
R4
Total
Payout
1
Jimmy Beldon
84
65
59
81
289
$138
2
Donald Craig
83
65
63
87
298
$87
3
Christopher Tinsley
86
63
61
90
300
$64
4
Roger Navejar
86
63
64

-

213
$47
5
Erwin Dawson
90
66
69

-

225
6
Rusty Crace
96
79
68

-

243
7
Ron Riddle

-

-

-

-

0

MA60

Player
R1
R2
R3
R4
Total
Payout
1
John Taft
101
89
88
130
408
$48

MA2

Player
R1
R2
R3
R4
Total
Payout
1
Sam Sandler
75
63
62
84
284
$99
2
Will Fetzer
77
64
56
89
286
$73
3
Brice Pruyn
84
61
64
87
296
$50
4
Tom McKnight
83
62
66
88
299
$30
5
Paul Cuppy III
89
68
55

-

212
6
Neal Matthews
80
71
64

-

215
7
Jeremy Latimer
96
68
61

-

225

MA3

Player
R1
R2
R3
R4
Total
Payout
1
Joshua Schreffler
93
62
65
89
309
$97
2
Clint Dickinson
91
62
60
97
310
$81
3
Daniel Sweet
91
65
69
90
315
$57
3
Jacob Meece
99
63
60
93
315
$57
5
Jon Berscheit
89
68
68

-

225
$32
6
Jeremy Franz
88
69
72

-

229
7
Dennis Puent
91
77
80

-

248
8
David LeFors
104
80
77

-

261
9
Ron Kingsley
129
96
133

-

358

FA1

Player
R1
R2
R3
R4
Total
Payout
1
Amanda Geffen
87
73
73
92
325
$18

FA2

Player
R1
R2
R3
R4
Total
Payout
1
Colleen Cassidy
105
85
85
113
388
$18

FA3

Player
R1
R2
R3
R4
Total
Payout
1
Hannah Puent
90
66
64
90
310
$32
2
Anya Pothorski
115
91
90
108
404
$22
3
Evangeline Diaz
127
103
94
123
447

MJ18

Player
R1
R2
R3
R4
Total
Payout
1
Dylan Puent
94
70
66
95
325
$13

MJ15

Player
R1
R2
R3
R4
Total
Payout
1
Leon LeFors
99
80
71
107
357
$13