First Run Open
Staff
Tournament Director
David Weaver
About this tournament
Welcome to the first annual First Run Open. The FRO will be taking place at the Ballantyne Temp Course on July 15-16, 2023. The FRO is a PDGA C-tier and will feature 2 rounds of play over 2 days (1 round per day in shotgun start format). We will have 1 pool of 90 players each and will post more information on pool and course assignments closer to the event.

Amateur players will receive a players pack consisting of a First Run Disc Golf t-shirt, a Innova disc, and a Discraft disc. Pro's will be paid out in cash and all divisions will receive trophies for top finishers.

Players party it TBD at this time and we will update everyone as we finalize plans.

The Ballantyne Temp Course will be set up for the entire week leading up to the event. Please be respectful and on your best behavior while on site. There will not be trash cans on the property so please pack out what you pack in. This is a great opportunity to show the new owners of this space that disc golf should be a permanent amenity on this property. However, if we feel that players are not conducting themselves appropriately, we will reserve the right to excuse individuals from the grounds who are not presenting our sport and community in a positive light.

Many more details to come which will be posted on the First Run Disc Golf facebook page and in the comment section right here on discgolfscene.
Refund policy
F1RST RUN DISC GOLF is responsible for all refunds/cancellations.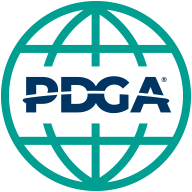 Event results available at

https://www.pdga.com/tour/event/71288