Colours of Cultivate - Dressed by Diameter Apparel
Staff
Tournament Director
Darrell Bankes

Assistant TD - HG Representative
Hitarth Shah
About this tournament
This year the Colours of Cultivate will be a two day PDGA sanctioned B-tier event on the Saturday and Sunday of the annual Cultivate Festival at Haute Goat. This event is open to Pros and Amateurs with a PDGA rating below 970.
As the name implies, the Colours of Cultivate, will be a sanctioned PDGA colour based ratings event. This is an event style that has players compete solely based on their ratings, no other factors. It doesn't matter if you are old or young, male or female, pro or amateur...you simply play against people within your rating range.
The benefits are:
-More players in each division.
-The competition is very fair and tight.
-You get to play with some different people.
-Pros and amateurs play together based on their ratings.
-It is a very inclusive format sanctioned by the PDGA.
Thanks to Diameter Apparel for sponsoring this event and others at Haute Goat. Check out their latest offerings at:
https://diameterapparel.com/
The custom hoodies they made for us are enroute!
WHAT IS CULTIVATE FESTIVAL?
'It's like a big picnic. A music festival. A block party. A playground for all ages. An arts experience... A reason to get out and have a great time surrounded by great people. Cultivate is The Feel Good Festival.'
The heart of Cultivate is the music and the food, last year we had two stages and a ton of local food vendors, and of course the local breweries, cider houses and other purveyors of things to eat and drink.
Check out:
https://cultivatefestival.ca/
Last years line-up was awesome.
Your entry fee includes:
-Access to the Cultivate Festival all weekend.
-Two rounds of B-tier competition, one on Saturday and Sunday, at Haute Goat.
-Trophies and prizes for division winners.
-On-course prizes.
-Player packs from Diameter Apparel, Haute Goat, Cultivate and Innova Discs.
-Entry fee is $85 per person.
We are switching this event to a shot-gun start format. The first round will start Saturday afternoon, such that we wrap up in time for you all to enjoy some live music, food and beverages. See the schedule.
Layouts will be as follows:
Blue - Big Blue Goat - Long both rounds.
White -Big Blue Goat - Long both rounds.
Red - Short Goat Saturday - Big Blue Goat Sunday
Green - Short Goat both rounds.
Purple - Short Goat both rounds.
Everyone is welcome to play more disc golf any time all weekend, your entry fee includes unlimited play. If there is enough interest we may run a doubles round on Friday evening. Remember the festival starts Friday and you are welcome to play Friday too with your weekend pass.
We will confirm your division based on the most recent PDGA ratings update, likely the second week of September if the PDGA pattern continues.
In response to a few requests we have added the PDG - Pure Disc Golf division. If you aren't a PDGA member and just want to join us for fun both days you can sign up for the PDG category. You won't get a rating, you won't win a division but you can still enjoy the weekend of disc golf and the Cultivate Music Festival. You will still get a player pack and be eligible for ace pots and on-course prizes. You are expected to play 'formally', follow PDGA rules of play, and respect the fact that others are trying hard and taking the competition seriously. We will have to limit each card to one PDG player, or put you all on your own card.
The festival is free to kids under 18, so any juniors that sign up will also get a free stock Innova golf disc of their choice from the Haute Goat Café.
If you sign up and want to play with someone specific on the Saturday from your division please let us know when you register, we'll do our best to make that happen.
If you want to bring someone to the Cultivate Festival with you who doesn't play we will be offering companion passes closer to the event.
More details to come as we get closer to the date.
Refund policy
TinLid Disc Golf is responsible for all refunds/cancellations. Refunds will be handled as per PDGA rules.
Location
Haute Goat
Port Hope, ON
Get Directions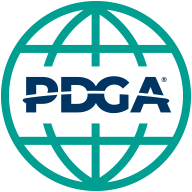 Event results available at

https://www.pdga.com/tour/event/67492