Clement Farm Classic 2019
Staff

Tournament Director
Frankie Sullivan
About this tournament
Two rounds singles stroke play event at Clement Farm Disc Golf Course in Haverhill, MA. Awards at American Legion located at the end of hole 18's fairway following round 2.

Field caps enforced until June 29:
40 Amateur men
30 Pro men (soft, spots released June 29)
20 spots held for women of any division

These caps were determined based on experience of how quickly fields tend to fill in events I have run in the past, and should be a reasonable approximation of player distribution in the NEFA region.

After June 29, divisions will be filled from waitlist in order with a field size capped for amateur players at 55, and NO CAP for pro field.

WAITLIST:
Players will be promoted from the waitlist in the order that the register for the waitlist with four exceptions:
1) 5 spots reserved for local players (i.e. Greater Haverhill/North Shore), course contributors, and anticipated helpers before, during, and after the event. To be used as needed, if needed. (FILLED)
2) If the amateur field is against the am field cap of 55, amateur players will be passed over in favor of pro players
3) Pro drops will always be replaced with pro players if there are pro players on the waitlist
4) Female drops will always be replaced with female players if there are female players on the waitlist, including to go over the amateur field cap.
Refund policy
Haverhill Disc Golf Association is responsible for all refunds/cancelations.
Location
Clement Farm
Haverhill, MA
Get Directions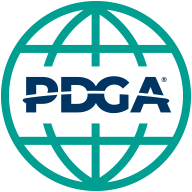 Event results available at

https://www.pdga.com/tour/event/41655