Bushnell Presents the 40th Annual Kansas City Wide Open (MPO/FPO)
Added cash $10,000
Staff
Tournament Director
Jerry Patterson
Event Coordinator
Chris Timko
Merchandise Coordinator
Tina Patterson
About this tournament
Welcome to the 40th Annual Kansas City Wide Open!
Our caddy book is now live. Please download the .pdf for your convenience on the course.
https://drive.google.com/file/d/1EOXCkfPeBlCJMxVu9Fg4-6mZQ2EpEU2f/view?usp=sharing
This event is a PDGA A tier event. This event will be adding no less than $10,000 added cash to the purse (spread across all pro divisions, including the divisions in the A/C tier overlapping event per PDGA guidance).
The FPO/MPO (Pool A) tournament will be three rounds on tee times.
SkyHyzer Productions will be onsite filming MPO/FPO Feature cards!
Thursday at Water Works Park
Friday at Bad Rock Creek DGC
Saturday at Bad Rock Creek DGC
As we are celebrating 40 years of the Kansas City Wide Open, we have additional fun events planned:
Thursday, August 25th from 5- 9
Player's Party and Player's Pack pickup
BKS Artisan Ales
633 E 63rd St #120
Kansas City, MO 64110
Check out Dick Parker's newest collaboration with Brian and Mary from BKS!
Friday, August 26th
RoKC Putting Challenge from 5 -9
RoKC Olathe Climbing, Yoga, and Fitness Gym
654 N Central St.
Olathe, KS 66061
$500 Putting competition
Saturday, August 27th at Details to come…
XL Games, Fly Mart, Pro signing, and the 50/50 Raffle along with the KC Wide Open raffle!
If you are interested in vending at the Fly Mart please email Jerry Patterson at [email redacted]
Kansas City Disc Golf, Inc. and the tournament staff would like to thank our fabulous Parks Partners for providing outstanding venues and helping us facilitate this event:
Kansas City, Missouri, Parks & Recreation (
https://kcparks.org/
)
Liberty Parks & Recreation (
https://www.libertymissouri.gov/57/Parks-Recreation
)
The City of Sugar Creek (
https://www.sugar-creek.mo.us/departments/parks_and_recreation/facilities.php
)
This event wouldn't be possible without our core sponsors!
Bushnell
Discmania
DG Nomad
DFX Discs
Underpar Disc Golf
West Plaza Tomato Company
We would also like to thank our event partners!
BKS Artisan Ales
Dynamic Discs-Kansas City
Jacquart Events
Kansas City Neighborhood Tourism and Development Fund
Kelly Davidson with Plastic and Chains
Maverick Disc Golf
Spoon Creek Disc Golf Course
Truly Unique Disc Golf
Ducks Flying Discs
We would also like to thank our Course Directors for volunteering for this event!
Josh "Kujo" Kujawa at Bad Rock Creek DGC
Keith Glendenning at LaBenite DGC
Greg Curtain at Water Works DGC
Cade Garrelts at Shawnee Mission Park DGC
Cody Davidson at Rosedale Park DGC
Volunteer sign up:
If you can't play but would like to volunteer for this year's event, please sign up here
https://docs.google.com/forms/d/1uzKMdCurUSK5AJZV2Zy1W3UXTZWQ2Wrc2QNvhrLjomQ/viewform?edit_requested=true&fbzx=-1528304933784033069&pli=1
Details:
The event is a three day event, Thursday through Saturday. Players must be available to play all three days. Tee times may start as early as 8:00 AM and be as late at 3:00 PM. Once tee times are published, they cannot be changed. Tee times will be published to
https://www.pdga.com/tour/event/56891
Scoring:
The Kansas City Wide Open will utilize PDGA live scoring, and live scoring will be your official scorecard (
https://www.pdga.com/score
). The access code will be provided to you on day one of the event before your tee time at the course you're playing. Paper scorecards will be made available at each course for backup purposes. Each card is required to keep two scorecards; uDisc is also an acceptable backup.
As this is a PDGA sanctioned event (and disc golf is a self-governed sport) please familiarize yourself with the rules:
https://www.pdga.com/rules/official-rules-disc-golf
If the card has a disagreement over the rules or the application of the rules, please do not engage in argument. Simply play a provisional, finish the hole from both positions, record both scores, and see your course director after the round has concluded. Your course director, as a PDGA official, will make a ruling.
See you at the 40th Annual Kansas City Wide Open!
Locations
Bad Rock Creek @ Stocksdale Park
Liberty, MO
Get Directions
Water Works Park
Kansas City, MO
Get Directions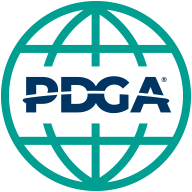 Event results available at

https://www.pdga.com/tour/event/56891