F3 @ Bad Rock Creek Kansas City Wide Open Edition
Staff
Tournament Director
Ava Meyer
Tournament Director
Scott Reek
About this tournament
For 3 Days, the F3 series will change a little bit as we welcome and shot players in preparation for the 2022 Kansas City Wide Open.
The F3 Series is a series of community-focused Disc Golf Tournaments. These are designed for players who like to compete and/or players who want to experience tournament disc golf before jumping into a larger-scale event.
This event is 1 Round of 18 holes at Bad Rock Creek Disc Golf Course in Liberty, MO. It is a Flex Start from 10a-3:00p. Flex Start means you can start anytime between 10am and 3:00 pm. You must be tee'd off no later than 3:00 pm. You can bring your own group or we can help find you a group. This is a PDGA C' Tier event, so all groups should be between 3 and 5 players.
The entry fee is $25. $5 goes to the Kansas City Wide Open and the remaining $20 goes to payout.
Walk-up registration will be welcomed as long as there is room.
You can pay Cash onsite. If paying any other form of payment, registration will be required to go through Disc Golf Scene.
Divisions:
2 players will be required to complete a division with the exception of women and juniors. If there are less than 2, I will automatically merge the player with the corresponding available division.
Payout:
All pro players will have payout distributed via PayPal goods and services. If a player would rather have cash, they can select that option and make arrangements with the TD to be picked up at future F3 Series events. Any payout held for more than 60 days will be forfeited. Payouts will be submitted within 48 hours of the completion of the event.
All Amateur players will have a payout for the top 45% of all divisions distributed via store credit with either Dynamic Discs Kansas City, Truly Unique Disc Golf, Maverick Disc Golf, or Ducks Flying Discs. Vouchers expire at the end of 2022. It will be available to be used within 48 hours of the end of the event.
Scoring:
The official scoring will be done via www.pdga.com/scores. The access code will be given at check-in. A second scorecard is required as well, which can be done via paper or UDisc, but the PDGA scoring is the official scoring that must be turned in.
Ties:
All ties will split any payout evenly. Tie Breakers do not need to be broken
CTP Buy-In:
Each event has a $3 CTP Buy-In. We will do our best to select a hole that we think is reachable by most players. The winner of the CTP will get a $25 gift card from one of the local retailers.
Aces:
Every player who is in the Ace Payout will have a chance at winning a $300 Ace Payout for a hole-in-1. If an Ace is not hit during the event, it will be added to the overall Ace Payout Pot.
Refunds:
Any properly requested refunds prior to the event will be refunded $20 ($5 from each entry will still go towards the cause that the event is being played for. If a player cancels on the day of the event or no-call, or no-show, they forfeit their entry fee altogether.
Bad Weather:
If the weather looks bad enough, we may have to decide to cancel the event. If we decide to cancel the event, your entry will be added to a future F3 event that works best for you. (Refer to the refund policy for more details)
For more information, follow us on Facebook.
https://www.facebook.com/F3-Series-Flexible-Floating-Fridays-101909921946888
Refund policy
UnderPar DiscGolf Promotions is responsible for all refunds/cancellations. Any refund request prior to the event will be refunded $20, regardless of the reason. The $5 non-refundable amount will be applied to the event/project that this event is raising money for. If you are unable to make the event for any reason,

Any no-call no-shows or day-of cancellations will forfeit their entry, regardless of the situation.
Location
Bad Rock Creek @ Stocksdale Park
Liberty, MO
Get Directions
Final Results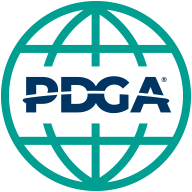 PDGA results at

https://www.pdga.com/tour/event/62592
MPO

Player
R1
Total
Payout
1
Dylan Horst
64
64
$105
2
Daniel Brooks-wells
67
67
$71
3
Charlie Peters
68
68
$44
3
Ryan Marquardt
68
68
$44
5
Gavyn Brand
69
69
$32
6
Chris Mangiaracina
70
70
$11
6
Clay Siegrist
70
70
$11
6
David Dunn
70
70
$11
6
John Wildman
70
70
$11
10
JT Nixon
71
71
11
David Potts
72
72
11
Kirby Boehm
72
72
13
Jitt Belcher
76
76
14
Johnny Harrison
77
77
15
Alex Mieir
79
79
15
Darin Bachman
79
79
17
Jordan Colburn
80
80

MA1

Player
R1
Total
Payout
1
Pete Bunyar
68
68
$80
2
Aaron Fowler
75
75
$45
2
David Klasser
75
75
$45
2
Kyle Dutter
75
75
$45
5
Anthony Puryear
76
76
$15
5
Brennan Voss
76
76
$15
5
RJ LAWSON
76
76
$15
8
Jonathan Tebbe
77
77
8
Phillip Schmeltz
77
77
10
Caleb Bachman
79
79
11
Josh Kujawa
80
80
12
Seth Nelson
81
81
13
Chris Lockard
82
82

MA40

Player
R1
Total
Payout
1
Scott Reek
78
78
$38
2
Dennis Knight
81
81
$22
3
Jason McEwen
82
82

MA2

Player
R1
Total
Payout
1
Rob Martin
84
84
$40
2
Jonatan Mejia Jr
93
93

MA3

Player
R1
Total
Payout
1
Jeremy Frey
75
75
$46
2
Jesse Brown
83
83
$27
2
Sean Higley
83
83
$27
4
Aaron Shockey
84
84
5
Brock Winslow
86
86