10th Annual Discraft Ledgestone Insurance Open
Staff
About this tournament
The 2020 Discraft Ledgestone Insurance Open will be the 10th annual Ledgestone. The tournament will be doing many special things for this year's event to commemorate the 10th Anniversary.
Early registration details: On 1/1/2020 at 6PM CST, anyone who sponsors a hole for $70 or purchases a special Limited Edition 4 pack of Ledgestone discs for $95 can register early. The 4 pack of discs includes the following Limited Edition discs: Cryztal Flx Sparkle Zone, Paige Pierce Ti Swirly Stalker, Paul McBeth Cryztal Sparkle Undertaker and a Paul McBeth Ti Swirly Vulture.
Here is this year's AM player's pack:
-GRIPeq Special BX2 Bag
-Grip6 Custom belt
-Special Tournament Shirt from Paragon
-Tube of Zanfel Poison Ivy Product
-KEEN coupon to buy up to two pairs of shoes at 50% off
-Zuca 10% off coupon
-3 Discraft Limited Edition discs
-1 DGA Limited Edition disc
-Discraft microfiber towel
-Discraft hat
-Discraft branded Sportsack
-And more!
Here are the projected payouts for all divisions:
https://lisopen.com/event/2020/projected-payout.aspx
Here is the event schedule:
https://lisopen.com/event/2020/default.aspx
Here is the full course schedule:
https://lisopen.com/event/2020/course-schedule.aspx
Locations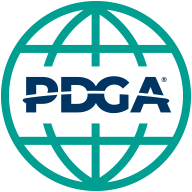 Event results available at

https://www.pdga.com/tour/event/43451