Tony Bedel
Indiana, USA
•
Righty - Backhand and forehand
Tony's profile
Tony has not been awarded any achievements.
Tony has no recent scores.
Board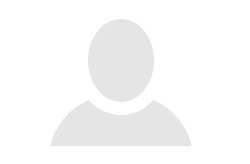 Bag
Drivers
Elite Z Avenger
173g - used
Hyzers,flex shots, any I need a reliable stable(+1.8)
DX Destroyer
167g - used
Long D drives, slightly understable at high speed.
Elite Z Nuke
173g - new
Holy Honkin Hyzer Bombs! Ridiculous lift, with power and planning it can give some massive D.Reliable Discraft product
Champion Roadrunner
174g - used
My go-to disk for long D hyzer pop ups, beautifully understable for snaking annhyzers,great tee/fairway/limited approach
Star Sidewinder
169g - used
RoadRunner's lil bro. Similar but equally outstanding.long D Hyzerpopups,snaking annys,low fade.great tee/fairway/tight squeezes
Midranges
1st Run Elite Z Buzzz
178g - used
Mid range,reliable bee-lines great for tee/fairway/approach... a favorite
ESP Meteor
171g - new
Amazingly predictable brand new.excellent grip.great annhyzer glide.reliable
Putters
DX Aviar
173g - used
Spin putts, approachs, multi-purpose
DX Bulldog
175g - worn
Floats like a brick, great for push putts,and approach with a steady drop. performs well in any wind.
Limited Edition Crystal Z Challenger
173g - new
New in the bag, could easily replace my Aviar soon.Spin/push putts great glide and drop for approach.
DX Classic Roc
171g - used
Tbd
R-Pro Hydra
175g - new
Double for discontinued Bulldog,w/slightly more glide.
Special Edition Soft Rhyno
170g - used
R-pro gummy plastic, great for longD putting with low bounce out.grips the basket
Favorite clubs
MDGC
Goshen, IN
Favorite courses