Brad Goff
Ohio, USA
•
Righty - forehand
Brad's profile
Brad has not been awarded any achievements.
Board
keylow pounds
September 21, 2010 at 8:33pm
hi brad, check out my score at f.r. and my ace ,weeds got ahold of me this morning. finnaly beet him by 1 stoke.want to play you again,just say when,im your huckleberry now.. you got an nuke but can you use it ha ha.....................
keylow pounds
August 31, 2010 at 12:30am
hi brad how are you,i was just wanting to let you no that we are playing tomoroe if you guys want to come on out.call me and let me no whats going on.i want your predator,i will trade you what ever you want for it.bye sweety.lol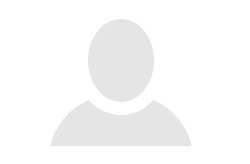 Bag
Drivers
Elite Z Nuke
175g - used
Its all about the long game!
Elite Z Predator
175g - new
Go deep.
Champion Valkyrie
175g - new
Hey its a Valkie. lol
Champion Wraith
175g - new
Thanks Scott.
Putters
Champion Aviar
175g - worn
Winning! lol
Favorite clubs
Mid-Ohio Valley Disc Golf Club
Reedsville, OH
Favorite courses