2022 GASDG Sanctioned Singles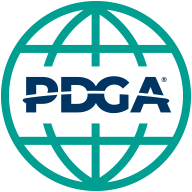 March - September 2022 • Bowling Green, Ohio
PDGA-sanctioned singles league
About this League
Singles league - 106 all-time players - 0 active players
$5.00 player fee each session
$1.00 ace pool entry
GASDG's sanctioned singles season, which will be comprised of two 10-week sessions that will combine for a 20 round season. Each player's best 12 points-scoring rounds will be used for the season standings! Come on out and join us as we promote a healthy and fun atmosphere! Sign-in: 5:30-5:50p Carter Park: meet by the shelter houses by hole 8's tee pad. Woodlands: meet in the shelter house by hole 8's tee pad. $5 Entry ($0.50 to PDGA, $0.50 to GASDG) $2 CTP x 2 $1 A ...

continue reading ›
League News
Kevin Vollmar
February 7, 2022 at 3:02pm
Become a League Sponsor!
Does your business want to sponsor a local sports league in the community ran by a nonprofit? GAS Disc Golf is a local nonprofit organization that is working to promote disc golf with a community focus!

$150/league (10 week minimum): You, or your company, will be recognized on a dedicated "Thank You Sponsors" graphic on most social media posts that includes event information/results for the specific league sponsored (for example, an extra thumbnail each league week that is dedicated ... more
Does your business want to sponsor a local sports league in the community ran by a nonprofit? GAS Disc Golf is a local nonprofit organization that is working to promote disc golf with a community focus!

$150/league (10 week minimum): You, or your company, will be recognized on a dedicated "Thank You Sponsors" graphic on most social media posts that includes event information/results for the specific league sponsored (for example, an extra thumbnail each league week that is dedicated to our sponsors). Note: this sponsorship opportunity only runs for the length of the league sponsored, not for the entire fiscal year. Note: this is not a Club Sponsor. League sponsorship for this league specifically would last for 20 weeks!

Please view our sponsorship guide for more information!
https://gasdiscgolf.files.wordpress.com/2021/07/fy2022-gasdg-sponsorship-opportunities.pdf