Woodland Park Open - Driven by Innova
Added cash $100
Staff
About this tournament
Pre-Registration ONLY. Field capped at 72 players.
2 rounds, 1 day

LONG TEES: Open, Blue, and White divisions
SHORT TEES: Red, Green, Purple, and Womens divisions

Open Divisions receive 100% cash payout
All AM divisions receive merch payouts

AM Players Pack:
⭐Star Plastic Tourney Stamp Disc
⭐Champ Plastic Tourney Stamp Disc
⭐Dx Plastic Tourney Stamp Disc
⭐Muletown Mini Marker
⭐Innova towel with Muletown logo
⭐Innova crew socks
⭐Muletown car decal
⭐$7 off $10 LuckyDiscGolf.com voucher
⭐1 free month of Udisc

"Build your own" players pack available to players pre-registered by September 31st. Those AMs registering after Sept 31st will receive a the full players pack without the option to select their discs.
Refund policy
Refunds are available until the registration deadline of Oct 27th. Refunds requested after Oct 27th are granted at the discretion of the tournament director and may be refused.
Location
Woodland Park
Columbia, TN
Get Directions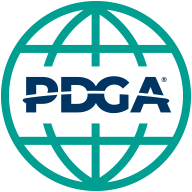 Event results available at

https://www.pdga.com/tour/event/37958