Wiffs#26 Spring Fling 2022
Staff
Tournament Director
David Prather
About this tournament
This is stop #26 of the WIFFS series.

Donations from this tournament will go to Dunkirk Church of the Nazarene to help with food and other insecurities in the Dunkirk and Jay county area.

We will be playing a mixed layout of 20 holes

As lunch options are minimal near by,Lunch will be available on sight for a free will donation.

Hope to see everyone for a great day of fun,Donating to a good cause, and disc golf on the 13th of March .

Layout :
1blue 230
2blue316
3blue 272
4 blue 241
5white151
6 white 214
7 white 157
8 blue200
9white311
A 230
10 blue 176
11 blue203
12 white 235
13 white 260
B 225 double Mando ,ob over fence to right,go to drop zone,if Mando is missed,with one stroke penalty
14 white 256 OB fence on right
15 blue274 OB in water long
16 white293
17 blue296 OB Water
18 blue 384

A traffic cone is at each tee pad that we will be using.A mix of concrete and turf tee pads.
Refund policy
David Prather is responsible for refunds
Final Results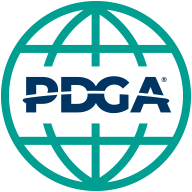 PDGA results at

https://www.pdga.com/tour/event/57126