Westy Open Weekend (WOW) - All Other Divisions
Staff
Assistant Tournament Director
David Westbrook

Tournament Director
Zachary Podhorzer
About this tournament
PRO/AM C-TIER
WESTY OPEN WEEKEND (WOW)
Women play Saturday, August 6th in the Women's Global Event (WGE) - see other registration page (
http://dgscene.com/WOWWGE
)
All other divisions will play Sunday, August 7th - this registration page.
There will be two rounds for all divisions.
First round White tees, second round Blue tees - MPO, MP40, MP50, MP60, MA1
Both rounds White tees - MA2, MA3, MA4, MA40, MA50, MA60, MJ18
PAYOUTS
Pro Payouts: We will payout 40% of the Pro divisions. Payouts will be issued via Paypal or Venmo within 48 hours of completion of the event.
Amateur Payouts: We will payout 45% of the Amateur divisions. All amateur divisions play for merchandise credit at Disc Golf 978.
All players will receive a T-shirt. Pick your size.
There will be trophies for first place in every division that has three (3) or more players.
DIGITAL SCORING
We will be using digital scorecards for this event. if you would like to review and research this method, please follow this link:
https://www.pdga.com/apps/tournament/score/help
Scoring: pdga.com/score
Code: WOW22
Free primitive camping is available near hole 17 and the Westy Acres Farm 9 for registered players and their families. There will be a porta-potty available near the camping area.
Parking is very limited. Carpooling is highly recommended. Players are encouraged to use the auxiliary parking area near hole 17 and/or camp for free all weekend.
On Friday night, August 5th, starting at 5PM we will be holding a casual doubles tournament followed by a potluck picnic and there will also be free live music on the stage, plus glow rounds, yard games and wiffleball.
Refund policy
Friends of Westy Acres is responsible for all refunds/cancellations. No refunds will be given within 48 hours of the event. Within 14 days of the event, refund requests will only receive 25% of the entry fee (if there are no waitlisted players). Waitlisted players will be refunded fully when registration closes.
Location
Westy Acres
Greenfield, MA
Get Directions
Final Results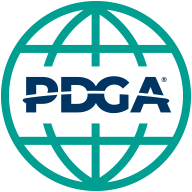 PDGA results at

https://www.pdga.com/tour/event/60129
MPO

Round 1: Westy Acres - White Tees, 21 holes, par 68

Round 2: Westy Acres - Blue Tees, 21 holes, par 68

Player
R1
R2
Total
Payout
1
David Normand II
59
59
118
$172
2
Gillis MacDougall
59
63
122
$99
2
Trenton Vielbig
58
64
122
$99
4
Alex Campbell
60
63
123
$60
5
Zachary Podhorzer
58
66
124
$48
6
Ben Drogue
58
69
127
6
Gregory Miller
58
69
127
8
Matt Armstrong
62
66
128
8
Meng Hok
58
70
128
10
Paul Leckey
62
73
135
11
Jacob Steinman

-

-

0

MA1

Round 1: Westy Acres - White Tees, 21 holes, par 68

Round 2: Westy Acres - White Tees, 21 holes, par 68

Player
R1
R2
Total
Payout
1
Kyle Bergmann
60
61
121
$102
2
Benjamin O'Connor
58
63
121
$64
3
Sam Lord
60
69
129
$47
4
Brielle Coco
65
68
133
$35
5
Stone Koury
60
77
137
6
Joe Clegg
63
77
140
7
Kyle Denman
71
74
145
8
Zackery Fortier

-

-

0

MA40

Round 1: Westy Acres - White Tees, 21 holes, par 68

Round 2: Westy Acres - White Tees, 21 holes, par 68

Player
R1
R2
Total
Payout
1
Nicholas Gaffney
61
66
127
$102
2
Marc Nathman
71
65
136
$64
3
Timothy Matusko
72
66
138
$47
4
Chris Buckle
66
74
140
$35
5
Seth Hermanson
69
72
141
5
Tom Dahl
69
72
141
7
Eric Potter
74
71
145
8
Jim Abdou

-

-

0

MA50

Round 1: Westy Acres - White Tees, 21 holes, par 68

Round 2: Westy Acres - White Tees, 21 holes, par 68

Player
R1
R2
Total
Payout
1
Jim Asam
66
65
131
$107
2
Mark Siegert
65
66
131
$74
3
Tyler Bowden
63
70
133
$56
4
Erik Brandl
70
68
138
$42
5
Jeffrey Potts
71
71
142
$31
6
Ian Martin
72
74
146
7
Chris Wagner
73
76
149
7
Kevin Vestel
73
76
149
9
David Boardman
81
73
154
10
Sean Tarbox

-

-

0

MA60

Round 1: Westy Acres - White Tees, 21 holes, par 68

Round 2: Westy Acres - White Tees, 21 holes, par 68

Player
R1
R2
Total
Payout
1
Ira Band
73
75
148
$31

MA2

Round 1: Westy Acres - White Tees, 21 holes, par 68

Round 2: Westy Acres - White Tees, 21 holes, par 68

Player
R1
R2
Total
Payout
1
Drew Stephan
63
60
123
$94
2
Neil Ruggiero
64
62
126
$84
3
A.J. Krawczyk
65
68
133
$74
4
Evan Stoos
68
68
136
$54
4
Jesse Poulin
70
66
136
$54
4
Kevin Hotaling
72
64
136
$54
4
Walter Bouchard
68
68
136
$54
8
Aaron Stafford
69
68
137
$28
9
Sean Bailey
70
69
139
10
Zack Mazzone
75
71
146
11
Sam Plotkin
71
76
147
12
Samuel Dibble
72
76
148
13
Dan Drumgool
78
71
149
14
Jeremiah Shumskiy
75
75
150
15
Brandon Bensel
75
76
151
16
Matt Cowan
79
73
152

MA3

Round 1: Westy Acres - White Tees, 21 holes, par 68

Round 2: Westy Acres - White Tees, 21 holes, par 68

Player
R1
R2
Total
Payout
1
Adam Ruggiero
75
72
147
$94
2
Charles Humphrey
77
70
147
$78
3
Will Spalding
74
74
148
$55
3
Zack Dossett
72
76
148
$55
5
Chad Parry
75
78
153
$14
5
Zech Wicker
78
75
153
$14
7
Cody Malone
76
79
155
8
Dante Van Toorn
82
82
164
8
Josh Westbrook
80
84
164
10
Christopher James MacDonald

-

-

0