Warm up to the Jungle
Staff
Tournament Director
Scott Radford
About this tournament
Make your practice count! A quick 1 round C Tier tournament to get you ready for the Welcome to the Jungle. You do not have to be signed up for the Welcome to the Jungle to register. Cash prizes for the pros and funny money for the Ams to Disc Golf 978. We kept the cost low so there will not be any players packs.

Tee times are set up 20 minutes apart. This will allow people to be able to play the course if they decided not to play in this tournament.
Refund policy
Disc Golf 978 is responsible for all refunds/cancellations.
Location
Coggshall Park
Fitchburg, MA
Get Directions
Final Results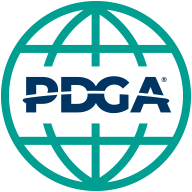 PDGA results at

https://www.pdga.com/tour/event/50555
MPO

Round 1: Coggshall Park - Regular tees, 18 holes, par 56

Player
R1
Total
Payout
1
Dylan Capaccioli
50
50
$111
2
Melvin Rivera
51
51
$75
3
Chris Mattson
53
53
$52
3
Gage Benson
53
53
$52
5
Adam Abruzzi
54
54
$36
6
Richard Hogle
55
55
$26
7
Dean Slowey
55
55
8
Benjamin Tucker
56
56
$9
8
Greg McWilliams
56
56
$9
10
Matt Nowd
57
57
10
Raivis Markons-Craig
57
57
10
Stevie Frisch
57
57
13
Bob Kulchuk
58
58
13
Joseph Godlewsky
58
58
15
Gregory Peterson
59
59
15
Keith Sykes
59
59
17
Mark Chapalonis
61
61
18
Jonathan Serpliss
63
63

MP40

Round 1: Coggshall Park - Regular tees, 18 holes, par 56

Player
R1
Total
Payout
1
Chris Ledey
57
57
$41
2
David Leger
59
59
$25
3
Stephen Scansaroli
62
62

FPO

Round 1: Coggshall Park - Regular tees, 18 holes, par 56

Player
R1
Total
Payout
1
Nicole Russell
59
59
$22

MA1

Round 1: Coggshall Park - Regular tees, 18 holes, par 56

Player
R1
Total
Payout
1
Andres Ripley
56
56
$94
2
Aaron LeBlanc
57
57
$69
3
Josh Burek
58
58
$56
4
Jason Erhardt
59
59
$45
5
Derick Edwards
60
60
$30
5
Korey Fournier
60
60
$30
5
Miles Sayer
60
60
$30
8
Gavin Cassidy
61
61
$10
8
Nicholas Eori
61
61
$10
10
Michael Bonanno
62
62
10
Nolan Dunn
62
62
12
Phil Lerch Denoncourt
63
63
13
Troy Yacyshyn
66
66
14
Jacob Roen
67
67
14
Steinard Vasques
67
67
16
Thomas Bourassa
68
68
17
Isiah Exel
73
73

MA40

Round 1: Coggshall Park - Regular tees, 18 holes, par 56

Player
R1
Total
Payout
1
Derek DeVoe
60
60
$63
2
Craig Kimberley
63
63
$40
3
John Williams
64
64
$29
4
Seth Whitney
65
65
4
Vadim Frishman
65
65
6
J. Phillips
69
69

MA50

Round 1: Coggshall Park - Regular tees, 18 holes, par 56

Player
R1
Total
Payout
1
Karl Molitoris
56
56
$50
2
Scott Radford
70
70
$35
3
Jim Jackson
73
73
$25
4
David Lowry
78
78
5
John Whalen
82
82

MA2

Round 1: Coggshall Park - Regular tees, 18 holes, par 56

Player
R1
Total
Payout
1
Nicholas Patchen
55
55
$71
2
Evan Gagne
57
57
$64
3
Luke Sisco
58
58
$61
4
Chris Mooney
61
61
$56
4
Nick Pellon
61
61
$56
6
Connor Vaillancourt
62
62
$48
6
Josué Guerra
62
62
$48
6
Stephan Dumont
62
62
$48
9
Matthew Curran
63
63
$41
10
Benjamin O'Connor
64
64
$29
10
Granite Huang
64
64
$29
10
Jesse Simons
64
64
$29
10
Joe Richardson
64
64
$29
10
John Martel
64
64
$29
15
Alexander Carli-Dorsey
65
65
15
Ned Furtney
65
65
17
Nick Maguy
66
66
18
Reed Fortier
67
67
19
Cody Bridge
68
68
19
John Tamtelen
68
68
19
Joseph Merrill
68
68
22
Dylan Lattimore
69
69
22
Ryan Richard
69
69
24
Joshua Heanssler
70
70
24
Trent Madigan
70
70
26
William McKenzie
72
72
27
Anthony Saladini
75
75
28
Mason Fortier
78
78
29
todd saladini
83
83

MA3

Round 1: Coggshall Park - Regular Tees with short 7 and 17, 18 holes, par 54

Player
R1
Total
Payout
1
Evan Sterling
55
55
$71
2
Jesse Poulin
57
57
$65
2
Nick Jannini
57
57
$65
4
Bryan Maisonet
58
58
$60
5
Egin Tollkuci
59
59
$56
6
Carsen DeVoe
60
60
$53
7
Andrew Mayer
61
61
$48
7
Kyle Killay
61
61
$48
9
Ryan Turner
62
62
$42
10
Ryan James
63
63
$42
11
John Furtney
64
64
$35
11
Matthew Bourgault
64
64
$35
11
Ryan K Tripp
64
64
$35
14
Kevin Clyne
65
65
$28
15
James Hoyt
66
66
$7
15
Sam Oglesby
66
66
$7
15
Steve Abreu
66
66
$7
18
Dan Rabinowitz
67
67
18
Ryan Desjeunes
67
67
20
Aedan Carey
68
68
21
Reed O'Connor
69
69
22
Dylan Rodrigues
70
70
23
Chad Parry
74
74
24
JAKE MURTAUGH
76
76
24
Jason Verhoosky
76
76
26
Lance Morin
77
77
26
Seth Delgizzi
77
77
28
Adam Jacobson
78
78
28
Jonathan Bogart
78
78
28
Richard Volk
78
78
31
Dylan Scala

-

0
31
Garret Webb

-

0

FA1

Round 1: Coggshall Park - Regular tees, 18 holes, par 56

Player
R1
Total
Payout
1
Jenna Gosselin
69
69
$44
2
Emily Braun
82
82

FA2

Round 1: Coggshall Park - Regular Tees with short 7 and 17, 18 holes, par 54

Player
R1
Total
Payout
1
Lisa Lundquest
74
74
$44
2
Lizzy Marquis
77
77