Prodigy presents WACO - Amateur and Age Protected
Added cash $3,000
Added merchandise $3,000
Staff
Tournament Director
Ryan Draper
Assistant Tournament Director
Joey Harrell
Volunteer Coordinator
Ben Marx
Lake Waco Course TD
Truett Teague

Cameron Park Course TD
Justin Veach
About this tournament
PDGA A-Tier
$6000 Added
- $3000 Cash AP Pro Divisions
- $3000 Merch Am Divisions
Amateur Player Pack worth well over entry fee!
All three rounds will be tee times.
Greatest Player Party on Tour on Saturday night! Featuring :
Games / Live Music / DG Vendors / Food Trucks / Adult Beverages
Cameron Park layout will be 18 holes. (1-4, 10-23) Start on hole 21 next to the Redwood Shelter.
COURSE RULESHEETS HERE
:
https://www.dropbox.com/s/h4zjuqpb83hnljt/2023%20WACO%20AM%20-%20AP%20Pro%20Rule%20Sheet.pdf?dl=0
Refund policy
- Players who officially request to withdraw from an event prior to 30 days of the start of the event will receive a 100% cash refund (minus up to a $10 handling fee.)

- Players who officially request to withdraw from an event at 15 to 30 days from the start of the event will receive a 100% cash refund minus up to a $10
handling fee ONLY if their spot in the tournament is filled through either the waitlist or a walkup entry (if offered). If the player's spot is NOT filled, the TD has
the choice to provide EITHER a 50% cash refund OR just the player's pack the player would have received if they had attended (minus the cost of shipping.)
In the case of a player in a Pro division for an event without a Pro player pack worth at least 25% of the Entry Fee, the TD will provide the 50% cash refund.

- Players who officially request to withdraw from an event at 14 or less days from the start of the event and prior to the events published closure of registration and waitlist replacements (1 week or less prior to the event is recommended) will receive a 100% cash refund minus up to a $10 handling fee ONLY if their spot in the tournament is filled through either the waitlist or a walkup entry (if offered.) If the player's spot is NOT filled, the TD has the choice to provide EITHER a 25% cash refund OR just the player's pack they would have received if they had attended (minus the cost of shipping.) In the case of a player in a Pro division for an event without a Pro player pack worth at least 25% of the Entry Fee, the TD will provide the 25% cash refund.

- Players who do NOT officially request to withdraw from a registered spot playing in the event prior to the published closure of registration and waitlist
replacements or don't show to play (aka a no-show), forfeit their entry fee and do NOT receive a refund or players pack. (This does NOT apply to a waitlist
player, see B above.)
Locations
William Cameron Park
Waco, TX
Get Directions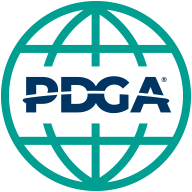 Event results available at

https://www.pdga.com/tour/event/66123