WIFFS #18 Boondocks Winterpalooza
Staff
Tournament Director
Tyler Scott
Assistant TD
Todd VanWinkle
About this tournament
We are super proud to be part of the Wintry Indiana Frozen Fundraiser Series or WIFFS for short, as a new event on the series! This event is a charity fundraiser and is part of the PDGA Competition Endowment Program, meaning there is no $10 non-member fee. All proceeds will go to the Academy Place Apartments in Knightstown, IN! All Amateur players and trophy only Pros will receive a WIFFS disc as their player pack. Amateur Divisions are trophy only. Cash Accepting Pros will get a payout.

This will be a two round event. Check in will be from 8-8:45am at the clubhouse by hole 1. Tee off will be at 9am. There will be an hour lunch break in between rounds. There are slim options close but Big Poppa's BBQ food truck will be there from 11:30am-2pm with some amazing options for you to purchase. We will have both an ACE fund and 50/50 CTP options in sign up. If an ACE is not hit during the tournament, the ace fund will be donated to APA.

MA1/Open Divisions will play Longs both rounds. Temp pad short on hole 12 and short 14. Main reason for this is both holes have steep hills down to basket and we want to keep everyone safe in case it's muddy and slick from weather.

All other Am's/FPO will play Shorts both rounds. Temp pad short on hole 12.

More info will be added to this as needed.
Refund policy
Tyler Scott is responsible for all refunds and cancellations.
Location
Boondocks Farms
Knightstown, IN
Get Directions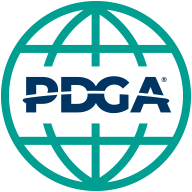 Event results available at

https://www.pdga.com/tour/event/56682