WGE - Tea Time Ladies Luau
Staff
Tournament Director
Rebecca Duffy
About this tournament
We are going Hawaiian!! I co-founded this Global tournament with Valarie Doss and the PDGA Women's Committee in 2012. It has grown in numbers tremendously.
There will be 2 rounds of fun and you'll be competing with females all over the World. Want to know how it works? Go to the following link:
https://www.pdga.com/women/global-event
Feel free to ask any questions!
Refund policy
Rebecca Duffy is responsible for all refunds/cancelations.
Location
Dexter Park
Dexter, OR
Get Directions
Final Results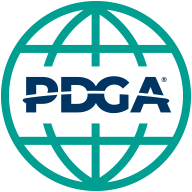 PDGA results at

https://www.pdga.com/tour/event/35129
MP40

Round 1: Dexter Park - Regular tees, 18 holes, par 54

Round 2: Dexter Park - Regular tees, 18 holes, par 54

Player
R1
R2
Total
1
Jeff Levell
59
56
115

MP70

Round 1: Dexter Park - Regular tees, 18 holes, par 54

Round 2: Dexter Park - Regular tees, 18 holes, par 54

Player
R1
R2
Total
1
Bruce Sisson
52
56
108

FPO

Round 1: Dexter Park - Regular tees, 18 holes, par 54

Round 2: Dexter Park - Regular tees, 18 holes, par 54

Player
R1
R2
Total
1
Vieve Beecher
57
57
114

MA1

Round 1: Dexter Park - Regular tees, 18 holes, par 54

Round 2: Dexter Park - Regular tees, 18 holes, par 54

Player
R1
R2
Total
1
Carl Cleem
51
48
99
2
Shade Harrison
55
48
103

MA60

Round 1: Dexter Park - Regular tees, 18 holes, par 54

Round 2: Dexter Park - Regular tees, 18 holes, par 54

Player
R1
R2
Total
1
Ralph Huntoon
57
60
117

FA1

Round 1: Dexter Park - Regular tees, 18 holes, par 54

Round 2: Dexter Park - Regular tees, 18 holes, par 54

Player
R1
R2
Total
1
Laurie Genske
63
67
130
2
Kathryn Tippetts
66
64
130
3
Jaimee Sauvageau
72
74
146

FA40

Round 1: Dexter Park - Regular tees, 18 holes, par 54

Round 2: Dexter Park - Regular tees, 18 holes, par 54

Player
R1
R2
Total
1
Holly DeWit
61
62
123
2
Rebecca Duffy
70
69
139

FA50

Round 1: Dexter Park - Regular tees, 18 holes, par 54

Round 2: Dexter Park - Regular tees, 18 holes, par 54

Player
R1
R2
Total
1
Anne Farrell
69
69
138

FA55

Round 1: Dexter Park - Regular tees, 18 holes, par 54

Round 2: Dexter Park - Regular tees, 18 holes, par 54

Player
R1
R2
Total
1
Shannon Skaife
80
76
156

FA2

Round 1: Dexter Park - Regular tees, 18 holes, par 54

Round 2: Dexter Park - Regular tees, 18 holes, par 54

Player
R1
R2
Total
1
Jhennie Cardwell
66
67
133
2
Crystal Wiss
66
68
134
3
Alexsandra Chavez
70
75
145
4
Melissa Schaffer
73
78
151

FA3

Round 1: Dexter Park - Regular tees, 18 holes, par 54

Round 2: Dexter Park - Regular tees, 18 holes, par 54

Player
R1
R2
Total
1
Teresa Ekberg
79
74
153
2
Tiffany Simko
77
77
154
3
Heather Wilson
78
80
158
4
Vicki Barber
79
85
164
5
Lea Chantel Kingsley
85
89
174

FA4

Round 1: Dexter Park - Regular tees, 18 holes, par 54

Round 2: Dexter Park - Regular tees, 18 holes, par 54

Player
R1
R2
Total
1
Jennifer Hoff
85
88
173

FJ08

Round 1: Dexter Park - Regular tees, 18 holes, par 54

Round 2: Dexter Park - Regular tees, 18 holes, par 54

Player
R1
R2
Total
1
Kendyl Morse
153

-

153