WAR of the WATERS V presented by Dynamic Discs
Staff
Tournament Director
Henry H2 Hamilton
Assistant TD
John Rev Carson
About this tournament
NOTICE: During Early Registration the player cap is 48 to comply with PDGA rules. THIS WILL CHANGE to 144 on 05/17 when registration opens to ALL players
ALL TOURNAMENT PUBLICATIONS WILL BE VIA ADRENALINE HEAVEN SPORTS FACEBOOK PAGE. PLEASE FOLLOW HERE:
https://www.facebook.com/AdrenalineHeavenSports/
WAR of the WATERS V is upon us. For those that have played the course, you know what to expect! For those that haven't .....be ready! Come join in on the action at one of South Carolina's top courses.
----------
All rounds will be tee times with one round a day.
Award ceremony will be done virtually via Facebook Live broadcast on the Adrenaline Heaven page following completion of the final round.
----------
Schedule for Saturday tee times are subject to change.
----------
This event will be a "True Amateur" Event: True Amateur is the designation used by the Professional Disc Golf Association in reference to those amateur events, or the amateur portion of an event, which promote that true spirit of amateur athletics by presenting only trophies to the top finishers of the tournament rather than a payout in merchandise. Instead, all players in the event receive equal value through their tournament experience due to the tournament amenities that are provided, which includes a larger than normal Player's Package.
http://www.pdga.com/files/pdga_true_amateur_event_guidelines.pdf
----------
Saturday Tee Times
PRO Tees- MPO, MP40, MP50, MA1, MA40
AM Tees- All other divisions
Sunday Tee Times
PRO Tees- MPO, MP40, MP50, MA1, MA40, MA50, MA2
AM Tees- All other divisions
----------
All Am's will receive a player's pack from Discraft: TBD
----------
Ace pot will only be available at registration, due to COVID 19 restrictions on tournament central and player check-ins, there will be no ace pot add-ins on day of the event. There is already $--- in the ace pot from -----!
----------
There will be a $-- greens fee paid directly to Aiken County for use of the facilities and amenities from all registrants entry fee.
----------
TROPHIES WILL NOT BE HANDED OUT AFTER SUNDAYS FINAL ROUND COMPLETION. Trophies will be ordered after the event and shipped to players or if local, we will arrange a meet with you to provide you your trophy.
----------
Early Registration
Adrenaline Heaven Season Pass holders will have the ability to register early. Thank you for your sponsorship. We greatly appreciate it and look forward to Shenanigans with you!
If you want more information on becoming a AH Season Pass holder, please check out more information on our website:
https://adrenalineheavensports.com/season-pass/
----------
WAITLIST NOTICE
In accordance with PDGA Competition Rules 1.02(D) & 1.03(B), The Waitlist entry will be a non-refundable $10 fee.
When you get promoted you will have
48 hours
from the time of your promotion to pay the full entry fee.
You will get an automated email from DGS when you are promoted; We will also email you as a courtesy.
If you do NOT pay the
full entry fee within 48 hours
, you will be moved to the end of the waitlist and the next person will be promoted.
Adrenaline Heaven Sports has decided to change to this waitlist structure in an effort to provide you with more opportunity as a player. We understand the growth of the sport and tournament play has reached new heights. This allows players that did not get in to the physical event pay less than the full entry fee and sustain less fees with registration platforms. We feel this is a better model for all.
There are no exceptions to this policy.
https://adrenalineheavensports.com/events/waitlists/
----------
REFUND POLICY WILL FOLLOW PDGA GUIDELINES
-1.3 WITHDRAWALS AND REFUNDS
Location
Langley Pond Disc Golf Park
Langley, SC
Get Directions
Final Results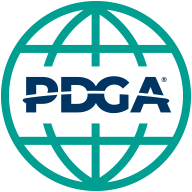 PDGA results at

https://www.pdga.com/tour/event/49241
MPO

Round 1: Langley Pond Disc Golf Park - Regular tees, 18 holes, par 62

Round 2: Langley Pond Disc Golf Park - Regular tees, 18 holes, par 62

Player
R1
R2
Total
Payout
1
Jason Lynn
57
55
112
$230
2
Martin Kneece
57
55
112
$175
3
Brett Stetson
59
57
116
$115
4
Brandon Brown
59
58
117
$80
5
Austin Lytle
59
59
118
$70
6
Bryan Gort
59
61
120
$50
7
Walton Satcher
57
67
124
8
Thomas Drafts
63
62
125
9
Jonathan Bo-o
64
66
130
9
Reginald Denny
63
67
130
11
Austin Couch
67
64
131
12
Alex Durham
68
64
132
13
Jake Shelby
68
65
133
14
TomMac Garrett
71
67
138
15
Braeden Sides
64
78
142

MP40

Round 1: Langley Pond Disc Golf Park - Regular tees, 18 holes, par 62

Round 2: Langley Pond Disc Golf Park - Regular tees, 18 holes, par 62

Player
R1
R2
Total
Payout
1
Jim Corder
70
63
133
$90
2
Mel Dickerson
70
66
136
$55
3
Lloyd Weema
86
83
169

MA1

Round 1: Langley Pond Disc Golf Park - Regular tees, 18 holes, par 62

Round 2: Langley Pond Disc Golf Park - Regular tees, 18 holes, par 62

Player
R1
R2
Total
Payout
1
Eric Lund
61
65
126
2
Joshua Pifer
65
61
126
3
Jacob Huffman
67
68
135
3
Joey Rabin
69
66
135
5
Matthew King
67
70
137
5
Nicholas Enriquez
68
69
137
7
Patrick Graziani
75
63
138
8
Alex Fernandez
64
77
141
9
Drew Dillard
71
73
144
10
Andy Gay
65

-

65

MA40

Round 1: Langley Pond Disc Golf Park - Regular tees, 18 holes, par 62

Round 2: Langley Pond Disc Golf Park - Regular tees, 18 holes, par 62

Player
R1
R2
Total
Payout
1
Michael Benson
69
77
146
2
Jimmy Hlavin
77
73
150
3
Gary J. Blackwell
74
77
151
4
Rupert Farris
75
79
154

MA50

Round 1: Langley Pond Disc Golf Park - Shorts, 18 holes, par 61

Round 2: Langley Pond Disc Golf Park - Regular tees, 18 holes, par 62

Player
R1
R2
Total
Payout
1
Jon Jimenez
62
75
137
2
Kurt Spivey
65
73
138
3
Charles Toney
67
74
141
4
Matt Flynn
63
79
142
5
David Milligan
62
85
147

MA2

Round 1: Langley Pond Disc Golf Park - Shorts, 18 holes, par 61

Round 2: Langley Pond Disc Golf Park - Regular tees, 18 holes, par 62

Player
R1
R2
Total
Payout
1
Dalton Mundy
62
65
127
2
Allen Ross
60
70
130
2
Jonathan Ketusky
64
66
130
4
Jacob Couchenour
67
69
136
4
Michael O'Neill
58
78
136
6
Tory Morton
63
75
138
7
Keith Fulmer
63
81
144

MA3

Round 1: Langley Pond Disc Golf Park - Shorts, 18 holes, par 61

Round 2: Langley Pond Disc Golf Park - Shorts, 18 holes, par 61

Player
R1
R2
Total
Payout
1
Chris Ervin
60
56
116
2
Lonnie Phillips
58
61
119
3
Anthony Morris
60
62
122
4
Noble Jennette
61
62
123
5
Hal Mundy
63
65
128
5
Keith Augustine
63
65
128
7
Eddie Brown
66
63
129
8
Frederick Rowell
61
69
130
9
Connor Givens
67
64
131
10
Alexander Lopez
68
64
132
10
Gabriel Kleschick
67
65
132
10
Michael Ayers
67
65
132
10
Quillan D Ogle
63
69
132
14
Blake Muncy
65
69
134
15
Aidan McCarthy
68
67
135
15
David Gimber
67
68
135
15
Lewis Fraser
67
68
135
18
Joe Kyser
65
71
136
18
Wesley Shepherd
64
72
136
20
Cole Corcoran
64
73
137
20
Ian Vincent Mini
69
68
137
22
Tom Rossini
68
70
138
23
Richard Robertson
68
71
139
24
Anthony J. Spencer
68
73
141
24
Chase McAllister
72
69
141
26
Nate Corcoran
70
73
143
27
John Melton
68
76
144
28
Jesse Burt
72
73
145
28
Judson Martin
69
76
145
30
Andrew Sand
75
71
146
31
David Buchanan
74
81
155
32
Liam Furey
82
77
159
33
Jay Earles
71

-

71

FA3

Round 1: Langley Pond Disc Golf Park - Shorts, 18 holes, par 61

Round 2: Langley Pond Disc Golf Park - Shorts, 18 holes, par 61

Player
R1
R2
Total
Payout
1
Hannah Wingrove
80
74
154
2
Melany Colon
79
80
159
3
Stephanie Murray
82
84
166