Toccoa Falls College Homecoming Tournament
Staff

Tournament Director
Wynn Coggin
About this tournament
This will be a one-round sanctioned tournament for Toccoa Falls College Homecoming! Non-TFC alumni are welcome to sign up and play! Up to 72 participants will meet at 11:00 am for a players meeting and tee off in a shot gun start at 11:20 am. If no ace is hit the ace pot will be donated to the TFC student disc golf club.

Player pack's will include a sub from Brother John's Subs, a bag of chips, pickle, and drink for all players. Amateur players will also receive a player pack with your choice of a TFC stamped Innova driver and a T-shirt. This will be a player pack-only tournament which means there will be no Amateur payouts. Any extra proceeds will go toward the TFC disc golf club. However, we do have four Isaac Robinson World Champion discs donated by Joe Pelletier at joerobdiscs.com to give out to four random division winners.

This tournament is a part of the Toccoa Falls College homecoming weekend. ALL ARE WELCOME to compete, but unlike normal tournaments, you will sign up using this link: toccoafallscollege.wufoo.com/forms/homecoming-disc-golf-2023. Please note that Toccoa Falls College prohibits the use of drugs, alcohol and tobacco on campus.

Shortly after you sign up the TD will add your name to the registration list manually.
Refund policy
Toccoa Falls College is responsible for all refunds/cancellations.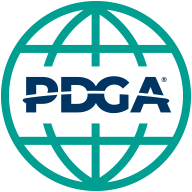 Event results available at

https://www.pdga.com/tour/event/73429