Throw Pink FUNdraier 4 (Fall Furies)
Staff
Tournament Director
Allegra Archer
Asst. Tournament Director
Jordan Linn
Series Director
J Nice
About this tournament
"Play Disc Golf - Have Fun - Make A Difference - Throw Pink"

Bud Pell 1 round of 27 per day! We will be using the "2020 Throw Pink" layout!

Mark your calendars and stay tuned for more info.

Women only divisions will be open for registration on July 3rd @ 8pm
Men's divisions will open on July 12th @ 8pm

The female divisions final results will be included in the 2021 Seasons of the Furies Series and the 2021 Washington Woman's Series Sponsored by 360 Disc Golf.

Cash payout/trophies for top finishers in professional divisions.
Amateurs will be competing for trophies for the top finishers in each divison.
Throw Pink players pack for amateur divisions.

Part of your registration fee will be donated to the Pink Lemonade Project , 501(c)(3) non-profit organization.
"The mission of the Pink Lemonade Project is to educate, empower, and support those affected by breast cancer "
Refund policy
Allegra Archer is responsible for all refunds/cancellations.
Location
Ross Farm
Silverdale, WA
Get Directions
Final Results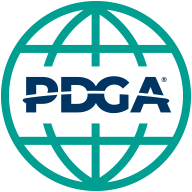 PDGA results at

https://www.pdga.com/tour/event/52959
MPO

Round 1: Ross Farm - Throw Pink, 27 holes, par 86

Round 2: Ross Farm - Throw Pink, 27 holes, par 86

Player
R1
R2
Total
Payout
1
Kirby Snyder
67
71
138
$120
2
Brian Jacobs
79
74
153
$65
3
Curtis Barnes
76
81
157

FPO

Round 1: Ross Farm - Throw Pink, 27 holes, par 86

Round 2: Ross Farm - Throw Pink, 27 holes, par 86

Player
R1
R2
Total
Payout
1
Alison Mabbutt
82
81
163
$120
2
Taylor Foth
83
81
164
$65
3
Lori Beierle
87
87
174

FP40

Round 1: Ross Farm - Throw Pink, 27 holes, par 86

Round 2: Ross Farm - Throw Pink, 27 holes, par 86

Player
R1
R2
Total
Payout
1
Jennifer Rice
85
86
171
$120
2
Amanda Nelson
95
92
187
$65

MA1

Round 1: Ross Farm - Throw Pink, 27 holes, par 86

Round 2: Ross Farm - Throw Pink, 27 holes, par 86

Player
R1
R2
Total
Payout
1
Kenna Peterson
73
75
148
2
Ben Cockrel
80
71
151
3
Captain Clark
80
77
157
4
Riley O'Toole
79
80
159
5
Wyatt Gray
79
81
160
6
Alex Corbell
80
82
162
6
Anthony Hawley
77
85
162
6
Taylor Simmons
79
83
162
9
Christian Lopez
79
91
170
10
Bernt Onarheim
92
79
171
11
Nathan Zuchowski
96
94
190
12
Trevor Evens
888

-

888

MA40

Round 1: Ross Farm - Throw Pink, 27 holes, par 86

Round 2: Ross Farm - Throw Pink, 27 holes, par 86

Player
R1
R2
Total
Payout
1
Matt Johnson
75
75
150
2
John McCarty
78
79
157
3
Mason Mathews
81
78
159
4
John Martin
83
79
162
5
Casey Hamrick
83
83
166
6
Sam Huff
94
97
191

MA50

Round 1: Ross Farm - Throw Pink, 27 holes, par 86

Round 2: Ross Farm - Throw Pink, 27 holes, par 86

Player
R1
R2
Total
Payout
1
John Johnson
76
76
152
2
Mark Hill
79
75
154
3
Andrew Allen
102
104
206

MA60

Round 1: Ross Farm - Throw Pink, 27 holes, par 86

Round 2: Ross Farm - Throw Pink, 27 holes, par 86

Player
R1
R2
Total
Payout
1
Jeff Monty Montgomery
79
80
159
2
Peter Kepler
85
80
165
3
David Wilkins
83
84
167
4
Jim Van Scyoc
90
81
171
5
Greg Scharrer
97
100
197
6
Greg Stevenson
101
100
201

MA2

Round 1: Ross Farm - Throw Pink, 27 holes, par 86

Round 2: Ross Farm - Throw Pink, 27 holes, par 86

Player
R1
R2
Total
Payout
1
Drew Howze
79
79
158
2
Nate Wallen
79
81
160
3
Ezekiel Higgins
79
82
161
3
Kenneth Brock
86
75
161
5
Chris Shawley
80
82
162
5
Logan Lambert
81
81
162
7
Bernie Smith
77
87
164
8
Nicholas Ringborg
86
79
165
9
Austin Taylor
81
85
166
10
Matt Mcdonald
83
84
167
10
Michael McQueeney
81
86
167
12
Allan McLaughlin
84
87
171
13
Prescott Mabbutt
88
84
172
14
Jacob Holt
86
87
173
14
Steven Truong
90
83
173
16
Brian Le
84
91
175
16
Evan Olson
89
86
175
18
Dayton Peck
90
86
176
19
David Maravilla
89
88
177
20
Ian DElia
95
85
180
21
Michael B Carpenter
88
888
976
22
Dillon Miller
118
888
1006

MA3

Round 1: Ross Farm - Throw Pink, 27 holes, par 86

Round 2: Ross Farm - Throw Pink, 27 holes, par 86

Player
R1
R2
Total
Payout
1
Mark Watson
86
79
165
2
John Hall
85
81
166
3
Kris Deering
84
83
167
4
Nathan Lynch
84
86
170
5
Avry Martin
85
86
171
6
Andrew Smith
87
88
175
6
Charles Schachel
85
90
175
8
Zackery Johns
87
91
178
9
Tom Mitchell
89
90
179
10
Lucas Anderson
88
93
181
11
Joon Kim
96
89
185
11
RJ Stidham
88
97
185
13
Kurt Jacobs
91
95
186
13
Michael Wood
89
97
186
15
Derek Shiu
88
99
187
15
William Crawford
92
95
187
17
Joseph Melson
96
95
191
17
Michael Douglas
92
99
191
19
Ryan James Cassidy
93
99
192
20
Jonathan Kotulich
99
94
193
21
Austin Newell
98
96
194
22
Nolan Manion
101
97
198
23
Francis Higgins
100
99
199
24
Cory Stoffer
97
110
207

FA1

Round 1: Ross Farm - Throw Pink, 27 holes, par 86

Round 2: Ross Farm - Throw Pink, 27 holes, par 86

Player
R1
R2
Total
Payout
1
Krysia Davis
85
84
169
2
Stephanie Hook
86
89
175
3
Serena Johnson
91
94
185
4
Nicole McCarty
95
95
190

FA40

Round 1: Ross Farm - Throw Pink, 27 holes, par 86

Round 2: Ross Farm - Throw Pink, 27 holes, par 86

Player
R1
R2
Total
Payout
1
Nikole Coleman
92
88
180
2
Rachelle Peck
109
104
213
3
Chanphakdei In
107
109
216

FA2

Round 1: Ross Farm - Throw Pink, 27 holes, par 86

Round 2: Ross Farm - Throw Pink, 27 holes, par 86

Player
R1
R2
Total
Payout
1
Lacey Johns
97
91
188
2
Elaina Evinsky
92
96
188
3
Michelle Lynch
94
97
191
4
GRIFFIN COOPER-STEIK
98
102
200
5
Lena Kuchera
101
101
202
6
Sarah Drayton
102
104
206
7
Julie Cusack
100
108
208

FA3

Round 1: Ross Farm - Throw Pink, 27 holes, par 86

Round 2: Ross Farm - Throw Pink, 27 holes, par 86

Player
R1
R2
Total
Payout
1
Toni Morgan
104
94
198
2
Daisey James
99
101
200
3
Angela M Crawford
101
104
205
3
Mercy James
101
104
205
5
Shantina Alexander
99
107
206
6
Shayna Schuermann
101
106
207
7
Emily Mitchell
108
105
213
8
Jessica D'Arcis
111
106
217
9
Jordie Peck
118
109
227
10
Vivian Tam
116
118
234
11
Melissa Hamblet
120
119
239
12
Rachelle Wasserman
118
129
247
13
Susan James
129
130
259
14
Julie Fears
125

-

125

FJ15

Round 1: Ross Farm - Throw Pink, 27 holes, par 86

Round 2: Ross Farm - Throw Pink, 27 holes, par 86

Player
R1
R2
Total
Payout
1
Jordan Linn
110
95
205