The Spring Fling at Diamond X presented by MariMint
Added cash $750
Staff
Tournament Director
David Pigott
Assistant Tournament Director
Andy Bottman
About this tournament
The Spring Fling at Diamond X presented by MariMint is part of the Montana State Point Series.
We are going back to a ONE day tournament on May 20th. It will be two rounds played at Diamond X on the Red/Blue layout and the Orange layout. There is a cap this year of 80 players (35 pros, 45 Ams).The Professional divisions will be a sanctioned B tier while the Ametuer divisions will be a C tier tournament allowing non active pdga members to participate. If you don't see the division you're wanting to sign up for, please message your tournament directors. If we have enough interest in that division, we will accommodate the best way we can.
Refund policy
Disc Golf Billings is responsible for all refunds and cancellations.
Location
Diamond X
Billings, MT
Get Directions
Final Results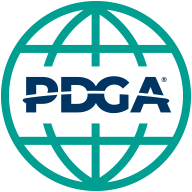 PDGA results at

https://www.pdga.com/tour/event/67759
MPO

Player
R1
R2
Total
Payout
1
Seth White
46
53
99
$485
2
Steven Carreiro
49
52
101
$335
3
Sawyer Bracy
48
55
103
$255
4
Jeff Syc
49
55
104
$200
5
Britain Walker
51
55
106
$155
6
Chris Hanna
51
56
107
$120
7
Leate Rogers
52
56
108
$100
8
Travis Truax
54
54
108
$85
9
Gregory Bush
53
56
109
$75
10
Robert Wilcox
53
57
110
10
Will Peppard
51
59
110
12
Aaron Devine
54
59
113
12
Ryan Skeen
55
58
113
14
Clark Copeland
57
57
114
15
Nathan Keyes
57
58
115
16
Clayton Copper
60
62
122
17
Michael Klaassen
61
63
124
18
Gage Summers
60
65
125
19
Zachariah Moser
60
66
126
20
Garrett Meier
66
61
127
21
Chase Anderson
66
63
129

MP40

Player
R1
R2
Total
Payout
1
Travis Copper
51
55
106
$245
2
Tom Putra
60
51
111
$150
3
Brandon Lessman
55
57
112
$110
4
Trevor Pellinen
56
58
114
$75
5
Jesse French
55
61
116
6
Jason Heimark
53
65
118
7
A.J. Duncan
63
69
132
8
Richard Bautista
57

-

57

MP50

Player
R1
R2
Total
Payout
1
Ron Pannesi
48
55
103
$185
2
Steve Tolo
52
56
108
$105
3
Brad Dumont
53
57
110
4
Andy Bottman
56
58
114

MP60

Player
R1
R2
Total
Payout
1
Gregory Gaustad
56
61
117
$70

FPO

Player
R1
R2
Total
Payout
1
Ali Pistora
59
53
112
$145
2
Quinn Drennan
65
60
125

MA1

Player
R1
R2
Total
Payout
1
Daniel McLain
59
50
109
2
Alex Garner
54
55
109
3
Alex Henning
60
52
112
3
Nate Johnson
58
54
112
5
Christian Costa
60
55
115
6
Aaron Rhoderick
59
57
116
7
Jonathan Severance
63
54
117
8
Will Montgomery
62
57
119
9
Nathan Gardner
59
61
120
10
Joe Barta
65
58
123
11
Merlin Hearn
69
58
127
12
John Chelini
67
62
129
13
Casey Freidig
63

-

63

MA40

Player
R1
R2
Total
Payout
1
Lloyd Smith
58
58
116
2
Jason Barber
69
68
137

MA50

Player
R1
R2
Total
Payout
1
Brian VanderKolk
61
59
120

MA2

Player
R1
R2
Total
Payout
1
Tanner Reiter
57
52
109
2
Thomas Naberhaus
59
57
116
3
Hudson Hart
61
57
118
3
Kramer Hinck
58
60
118
3
Trevor Howe
62
56
118
6
Alex Hanson
61
58
119
6
Douglas MacDonald
57
62
119
8
Dion Granger-Troy
62
58
120
9
Mark Lamonte
63
58
121
10
Tel Dedmore
62
60
122
11
Jackson Novak
62
61
123
12
Garrett Bailey
65
59
124
13
Shain Goodman W
66
59
125
14
Matt "Juicebox" Dennehy
63
63
126
15
Andrew McLain
66
61
127
15
Dylan P. Dryden
69
58
127
17
Austin Smith
65
63
128
18
Cody Bruski
67
66
133
18
Tevin Vogel
71
62
133
20
Jon Day
74
61
135
21
Marshall Muruato
75
64
139
22
Cole Hanson
73
67
140
22
Ely R. Reynolds
70
70
140
22
Ethan Head
73
67
140
25
Roger MadPlume
75
70
145
26
Brandon Kennedy
77
69
146

FA1

Player
R1
R2
Total
Payout
1
Shannon Hinck
76
71
147
2
Sophie Mcglothlen
91
78
169