The Pasture Open Powered by Prodigy
Staff
Co-Tournament Director
Idris G
Co-Tournament Director
Will Schusterick
About this tournament
The Pasture Open Powered by Prodigy is back! The event will take place Feb. 1-2, 2020, and will be a two-day, three-round event Tunnel Hill Golf Club and Westside Park. We are glad to announce we have moved this up to a B-Tier event, meaning there will be at least $750 of added cash. The Pasture is also scheduled to become a permanent course shortly before the event.
NO PLAYERS MEETING EITHER DAY. PLEASE SEE THE BOARD AT EACH COURSE TO GET YOUR STARTING HOLE AND BE THERE BY TEE TIME.
All A Pool divisions:
Round 1 - The Pasture
Round 2 - Westside Park
Round 3 - The Pasture
All B Pool:
Round 1 - Westside Park
Round 2 - The Pasture
Round 3 - Westside Park
This event will be a true amateur event and the player's pack will be:
A new, unreleased Prodigy mold
A Spectrum H3 V2
A Spectrum M4
A P Model S
An M4 Mini
And more!
Hole sponsorships are available. Sponsors will receive a Practice Bag V2 with their name and PDGA number on it.
Divisions must have three players with certain exceptions.
HOTEL BLOCKS AVAILABLE:
-Hampton Inn-Rate $94.00
-LaQuinta-Rate $89.00
-Red Roof-Rate $67.99
Link to book rooms:
http://tiny.cc/thepastureopen
Rooms must be booked by: Jan 28, 2020
The waitlist is one list. A player will have 24 hours to update their registration or the spot will go to the next person on the waitlist.
Refund policy
Prodigy Disc is responsible for all refunds/cancelations.
Locations
Westside Park DGC
Rocky Face, GA
Get Directions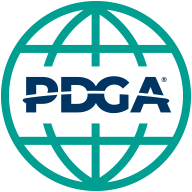 Event results available at

https://www.pdga.com/tour/event/44059