3rd Annual, The "Mane" Mixed Event, Presented: By DoubleRadius, Inc. - A Throw Pink Event
Staff
About this tournament
Join us for our 3rd Annual mixed doubles charity event, where 100% of the proceeds will be donated to Throw Pink! Throw Pink is a non-profit that supports women's health initiatives through disc golf events nationwide, that encourage women & girls to get out & be more active. Our goal is to change the face of women's health!
WHEN:
September 9, 2023
WHERE:
The Horse Course (
Private Course
)
4420 Hartis Grove Church Road
Indian Trail, NC, 28079
WHAT:
Mixed Doubles (2 Rounds)
PDGA Sanctioned XC-Tier
Trophy Only Event
COST:
$60 per team (Ace Pool $3 per player CTPs $2 per player; Charity Raffle Tickets $1)
REGISTER:
8:00pm (EST), July 10, 2023, DiscGolfScene.com
LUNCH OPTIONS:
-Pizza by the Slice (Cheese or Pepperoni) from a local favorite spot, New York Pizza Express
-Bring your own Packed/Picnic Lunch
PLAYER PACK INFO: (each player will receive one of the following):
-1 Tournament Hoodie (Unisex, 50/50 Cotton/Poly) Generously Donated by: DoubleRadius Inc.
-1 BiscuitVille Biscuit (at check-in)
-1 Chalk Bag (Donated by: Disc Golf Deals USA)
-1 Free Pizza Coupon to Pizza Peel & Taproom
-1 $5 Gift Card to Disc Store & 1 Disc Store Sticker
-1 20% off Discount Card for Carbella Bags (will be set up at the event as a vendor!)
-1 Raffle Ticket
-1 Mini Crumbl Cookie (Pick-Up at Lunch Table/Pizza Table)
-1 Andy's Mini Frozen Custard Cup (Vanilla & Chocolate Available) (Pick-Up at end of 2nd round when turning in final scores)
FORMAT:
Round 1: Modified Best Throw
Women tee from shorts, men tee from longs, then best throw until you finish the hole
Round 2: Modified Alternate Shot from the short tees

Women tee 9 holes, men tee 9 holes, then alternate shot until you finish the hole
DIVISIONS:
Gold + 970
Blue < 970
White < 935
Red < 900
Team rating based on highest rated team member

If neither teammate has a rating, please register for the Gold Division!
SCHEDULE:
7:30am - 9:00am: Player Check-In
9:20am Group Photo
9:30am- Head to your starting holes
10:00am: Round 1 Tee Time
1:00pm (exact time tbd): 1 hour lunch starts after final card is submitted
2:00pm (exact time tbd): Round 2
5:30pm (exact time tbd): Awards/Raffle
6:00pm (exact time tbd): After Party!
WAITLIST INFO:
The waitlist will go in order by Placement & Division. (Example: if you are on the waitlist for red division but a blue team drops, the first blue team on the waitlist would be moved into the tournament. If there is no blue team on the waitlist it would then go by just placement first (1st team on the waitlist period).)
EXTRAS:
CHARITY RAFFLE!
-Tickets will also be on sale at the event via Cash or Paypal Payment
-All Proceeds will be donated to Throw Pink
EXTRA EXTRAS: Pinkest Team Award (Deck out in pink!) - Best Team Name Award - Ping Pong - Corn Hole - Music and More!
Shout out to
https://www.letsroam.com/
and
https://www.adventurebook.com
for donating items for the raffle!
Refund policy
The Mane Mixed Event is responsible for all refunds/cancellations.
Location
The Horse Course
Indian Trail, NC
Get Directions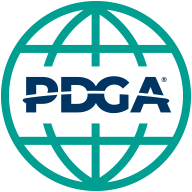 Event results available at

https://www.pdga.com/tour/event/69235