The Jungle Jam - A Throw Pink Event
Staff
Tournament Director
Caley Allen
Co-TD
Bob Kulchuk
About this tournament
We are taking over Coggshall - thank you to Bob Kulchuk!
This event is a proud supporter of Throw Pink <3
If you are not familiar, check them out:
https://throwpink.com/
This event is part of the NEFA Points Series
https://www.nefa.com/
Event and Layout
This will be a 2 round, single day, C-tier..
The layouts will be announced as we get closer to the event.
AM Player's Pack
We are proudly supporting Throw Pink.
- Throw Pink Stamped Champ or Star Disc
- Throw Pink lapel pin
- Throw Pink Low Pro Mesh Patch Ribbon Cap
- Throw Pink Diamond Horizon Tee
- Throw Pink Patch
- Throw Pink Drawstring bag
- Throw Pink Wristband
- Throw Pink Stickers
Payouts
All AM payouts will be through Disc Golf 978
https://discgolf978.com/
All Pro payouts will be done through PayPal
Ace Pot
There is a $5 ace pot.
If no aces are hit, the pot will be donated to Throw Pink.
Refund policy
Caley Allen is responsible for all refunds/cancellations.
Location
Coggshall Park
Fitchburg, MA
Get Directions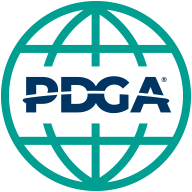 Event results available at

https://www.pdga.com/tour/event/53841