The Fall Run- 1 of 3
Staff
Tournament Director
Richard Brown/ Ben Massey
About this tournament
This will be 1 of the 3 part fall mini tournament series. This event is hosted by the DGB and all funds raised after 100% per field payout will be used to upgrade our local courses with Greg Carter Memorial near the top of the list.
Lunch will be included in your entry fee and hosted by our very own Miss Jen.
Eat Sleep Disc will be sponsoring a ring of fire which will be held at the end of the tournament for all participants.
We encourage you to attend if possible to join us on this fun day at Carter for this fundraising event.
Refund policy
DGB is responsible for all refunds/cancellations. PM the Tds to discuss refunds.
Location
Greg Carter Memorial
Trussville, AL
Get Directions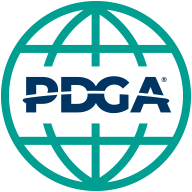 Event results available at

https://www.pdga.com/tour/event/43039