The Empress Open
Added cash $200
Staff
Tournament Director
Casey Mount
About this tournament
Welcome to the first ever Throw Pink Fundraiser women's event at Oak Ridge, THE EMPRESS OPEN!

This will be a PDGA C-Tier event and it will be a TWO ROUND event for all divisions-

Accept FA3, FA4, AND JUNIOR DIVISIONS
Those divisions listed will play one round for the event

FPO division will be playing the GOLD layout
FA1, FA2, FA40 and FA 50 division will be playing WHITE layout
FA3, FA4 and JUNIORS will be playing RED layout

No 2 Meter Rule in Effect
All OB will be Observed- There will be a caddy page that shows all OB
If in doubt, Take A Provisional!

We will make use of the PDGA live scoring. Cards will shuffle between rounds one and two based on place. An announcement will be made by email and at tournament central to indicate round 2 start time. Hole assignments as well as round two start time will be updated on the PDGA tournament site.

There will be a minimum of $450 added to the Cash FPO purse, and the last round of the FPO lead card will be filmed by GMT (Greatest Media Team) I am super excited about this!

DISC GOLF 978 will be on site to vend the event and there will be CTP prizes by division (some smaller divisions may be aggregated with other divisions).

There will be an optional ace pot in play. If no ace gets hit during either round, the pot will be donated to Throw Pink.
$5.00 will be taken out of each players registration fees to cover the day's green's fees.

We have tons of awesome sponsors this year to make this event even more fun and special! I would like to thank our sponsors of the event, Ladies First Disc Golf, Rickaroons, Real Pickles, Tree House Brewing Company, UPINGILL Farm, Latitude 64, RAD disc golf, Union Square Disc golf Store, Wander Disc Golf and Disc Dot USA as well as Throw Pink Disc Golf!!! All of these amazing sponsors made this event so much more special and we all thank you!

The crowning glory atop of all this, will be the fun vibes, memories made and something especially sparkly to end the day for those top finishers in each division, that has 3 players or more in their division.

This event is one of the women's series events which spread out from May to August with a finale in September. You qualify to play in the finale if you've played in at least one of the previous events. Event details and registration information is below:

5/30/22 - Sunstein Open at 501 (Ladies Day!) Winner- Carli Charron FPO

6/18/22 - The Empress Open at Oak Ridge (run by @the_discgolfgirl; registration opens 4/19/22)

7/10/22 - Shield Maidens of Borderland (run by @bcrazy_discgolf; registration opens 5/11/22)

8/7/22 - WGE Revenge on Reds at Maple Hill (run by @discgolf_juj, @cgipper87535, and @kimmykisil; registration opens 5/6/22)

9/5/22 - Bay State Queen Finale at Crooked Birch (run by @newdg_; registration TBD)


FA1 and FPO Winners of this event also AUTOMATICALLY QUALIFY for the Sunstein Massachusetts Grand Prix.

I look forward to seeing all of you out there!
Refund policy
Casey DellaPenna is responsible for all refunds/cancellations. Refunds will be paid out per the PDGA regulations.
Location
Oak Ridge
Gill, MA
Get Directions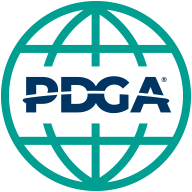 Event results available at

https://www.pdga.com/tour/event/57521