The Championship at Prides Creek 2023
Staff
Assistant Tournament Director
Joe Keith
Tournament Director
Kevin Vashon
About this tournament
ALL TIMES ARE CENTRAL, PRIDES CREEK IS EASTERN TIME ZONE.
Tournament central is Shelter 2 (between holes 6 and 7)

This PDGA-sanctioned C-tier is hosted by the Ace Eagle Disc Golf Club. Am Player pack will be an event-stamped Lone Star disc, and all AM payouts will be done on-site by Ace Eagle DGC.

2 Rounds of 18 at Prides Creek Disc Golf Course.
Prides Creek hosted the 2022 PDGA Amateur Disc Golf World Championships.
Pool A will play long tee on hole 8. (MPO, MP40, MA1, MA40, MA2)
Pool B will play short tee on hole 8. (All others)

Both pools will play the short tee on hole 9 for speed of play and safety.

This is a PDGA CEP event benefitting the Pike County Historical Society; the $2 PDGA fee and $10 non-PDGA fee are waived.

Entry Fee Break Down:

$2 to Shelter Rental, $3 park entry, $2 to trophies, CEP required donation of $7.25 (waived $2 fee, matching $2, and 25% of remaining funds) for AMs. $12.50 (waived $2 fee, matching $2, and 25% of remaining funds) for Open players. Remaining fees go to payouts and cover Player packs (Ams).

50% of the Ace Pot will be donated to the charity if no ace is hit.

The Pike County Historical Society will also be on site selling lunches between rounds as a fundraiser.
Refund policy
Ace Eagle DGC is responsible for all refunds/cancellations.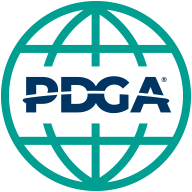 Event results available at

https://www.pdga.com/tour/event/72639