Swan City Showdown
Staff
Tournament Director
Greg Hearn

Protege Tournament Director
Mark Rhyason
About this tournament
Swan City Showdown is Grande Prairie Disc Golf Club's annual 2 day event to showcase the courses available in Grande Prairie and the surrounding area. A pool players will play all 3 courses once, B pool players will play Thrill Hill twice and South Bear once. Priority registration will be given to GPDGC members a week prior to the event.

This event has been postponed to June 19th 20th weekend

Value focus for the Northern Lights Series will be on players packs and competitive play.
Refund policy
Grande Prairie Disc Golf Club is responsible for all refunds/cancellations.
In case of cancellation due to Covid restrictions, refunds will be issued at 50% plus players packs for amateur divisions.
Locations
Muskoseepi Park
Grande Prairie, AB
Get Directions
South Bear Creek
Grande Prairie, AB
Get Directions
Evergreen Park
County of Grande Prairie, AB
Get Directions
Final Results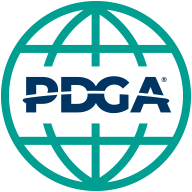 PDGA results at

https://www.pdga.com/tour/event/50874
MPO

Round 1: Muskoseepi Park - Thrill Hill Regular tees, 18 holes, par 57

Round 2: South Bear Creek - Blue Tees - 2021, 18 holes, par 63

Round 3: Evergreen Park - Co-op Community DGC Blue Tees, 18 holes, par 64

Player
R1
R2
R3
Total
Points
Payout
1
Sean Morrison
48
61
61
170
50.00
$210
2
Lee Danderfer
49
61
63
173
45.00
$133
3
Mike Heckbert
51
59
65
175
40.00
$97
4
Gregory Gatzke
52
61
63
176
35.00
$69
5
Mitchel Gorman
53
62
64
179
30.00
6
Derk Hagglund
50
64
71
185
25.00
7
Jamison Plett
58
63
70
191
20.00
8
Mike O'Keefe
59
66
69
194
15.00
9
Michael Curtiss
54
67
74
195
10.00
10
Jeremy Sproule
62
66
70
198
5.00

MA1

Round 1: Muskoseepi Park - Thrill Hill Regular tees, 18 holes, par 57

Round 2: South Bear Creek - Blue Tees - 2021, 18 holes, par 63

Round 3: Evergreen Park - Co-op Community DGC Blue Tees, 18 holes, par 64

Player
R1
R2
R3
Total
Points
Payout
1
Jace Barros
54
63
61
178
50.00
2
Colby Briard
52
73
65
190
45.00
3
Dylan Bressey
59
64
69
192
40.00
4
Jeremy Wills
58
61
74
193
35.00
5
David Rattigan
59
67
70
196
30.00
6
Dexter Danderfer
59
73
73
205
25.00
7
Daniel Chrenek
62
72
73
207
20.00
8
Alex Adkins
61
71
78
210
15.00
9
Taran Kennedy
57
71
82
210
10.00
10
Riley Douglas
68
70
79
217
5.00

MA40

Round 1: Muskoseepi Park - Thrill Hill Regular tees, 18 holes, par 57

Round 2: South Bear Creek - Blue Tees - 2021, 18 holes, par 63

Round 3: Evergreen Park - Co-op Community DGC Blue Tees, 18 holes, par 64

Player
R1
R2
R3
Total
Points
Payout
1
Ryan LaCroix
52
63
74
189
30.00
2
Travis Dugas Bellerose
56
69
66
191
25.00
3
Joe Johnson
57
67
72
196
20.00
4
Christopher Watson
62
65
73
200
15.00
5
Jonathan Groff
60
72
76
208
10.00
6
Todd Patrick Dupont
66
78
83
227
5.00

MA50

Round 1: South Bear Creek - Blue Tees - 2021, 18 holes, par 63

Round 2: Muskoseepi Park - Thrill Hill Regular tees, 18 holes, par 57

Round 3: Muskoseepi Park - Thrill Hill Regular tees, 18 holes, par 57

Player
R1
R2
R3
Total
Points
Payout
1
Robert Lichuk
65
56
56
177
25.00
2
Brian Morrison
66
65
64
195
20.00
3
Henri Chauvet
75
65
68
208
15.00
4
Andrew Mitchell
76
69
66
211
10.00
5
Kevin Zarifeh
77
65
75
217
5.00

MA2

Round 1: South Bear Creek - Blue Tees - 2021, 18 holes, par 63

Round 2: Muskoseepi Park - Thrill Hill Regular tees, 18 holes, par 57

Round 3: Muskoseepi Park - Thrill Hill Regular tees, 18 holes, par 57

Player
R1
R2
R3
Total
Points
Payout
1
Cam White
64
54
55
173
65.00
2
Ben Bennet
65
54
58
177
60.00
3
Brody Bumstead
63
60
59
182
55.00
4
Michael Lethbridge
69
62
55
186
50.00
5
Jonathan Cronkhite
67
64
58
189
45.00
6
Danny Johnston
73
60
61
194
40.00
7
Robin Kaluzniak
66
64
64
194
35.00
8
Jesse Noppibul
72
65
58
195
30.00
9
Tyler Przybylski
69
68
61
198
25.00
10
Mathew Gorman
78
62
59
199
20.00
11
Cole Pedrick
72
64
65
201
15.00
12
Greg Hearn
73
62
66
201
10.00
13
Sam Chan
82
70
71
223
5.00

MA3

Round 1: South Bear Creek - Blue Tees - 2021, 18 holes, par 63

Round 2: Muskoseepi Park - Thrill Hill Regular tees, 18 holes, par 57

Round 3: Muskoseepi Park - Thrill Hill Regular tees, 18 holes, par 57

Player
R1
R2
R3
Total
Points
Payout
1
Ashton Doyle
70
55
57
182
80.00
2
Samuel Peet
71
60
56
187
75.00
3
Nigel Greenways
75
66
58
199
70.00
4
Adam Lionas
77
61
62
200
65.00
5
Eric Moon
73
64
65
202
60.00
6
Tyrone PikE
78
61
63
202
55.00
7
Alphonsus O'Rielly
70
66
67
203
50.00
8
Dave Doyle
76
68
60
204
45.00
9
Mark Rhyason
77
62
65
204
40.00
10
Kevin Doyer
79
67
62
208
35.00
11
Alexander Dyck
79
62
69
210
30.00
12
Connor Minshull
79
68
66
213
25.00
13
Haig Sarkisian
80
65
68
213
20.00
14
Kevin Forney
86
69
63
218
15.00
15
Gerad Doyer
87
67
71
225
10.00
16
Steven Hamel
93
72
75
240
5.00

MA4

Round 1: South Bear Creek - Blue Tees - 2021, 18 holes, par 63

Round 2: Muskoseepi Park - Thrill Hill Regular tees, 18 holes, par 57

Round 3: Muskoseepi Park - Thrill Hill Regular tees, 18 holes, par 57

Player
R1
R2
R3
Total
Points
Payout
1
George joseph Prince
79
68
63
210
15.00
2
Robert Jones
88
73
66
227
10.00
3
Ron Freeman
88
73
71
232
5.00

FA1

Round 1: Muskoseepi Park - Thrill Hill Regular tees, 18 holes, par 57

Round 2: South Bear Creek - Blue Tees - 2021, 18 holes, par 63

Round 3: Evergreen Park - Co-op Community DGC Blue Tees, 18 holes, par 64

Player
R1
R2
R3
Total
Points
Payout
1
Bailey Wilson
68
78
77
223
10.00
2
Teri Hong
69
76
89
234
5.00

FA3

Round 1: South Bear Creek - Blue Tees - 2021, 18 holes, par 63

Round 2: Muskoseepi Park - Thrill Hill Regular tees, 18 holes, par 57

Round 3: Muskoseepi Park - Thrill Hill Regular tees, 18 holes, par 57

Player
R1
R2
R3
Total
Points
Payout
1
Sarah Haeubl
91
78
72
241
20.00
2
McKenzie Eckart
94
83
78
255
15.00
3
Lorraine Hearn
104
87
90
281
10.00
4
Allison Hearn
110
93
97
300
5.00

MJ18

Round 1: South Bear Creek - Blue Tees - 2021, 18 holes, par 63

Round 2: Muskoseepi Park - Thrill Hill Regular tees, 18 holes, par 57

Round 3: Muskoseepi Park - Thrill Hill Regular tees, 18 holes, par 57

Player
R1
R2
R3
Total
Points
Payout
1
Zach Mitchell
71
64
69
204
5.00