Sun King presents Flat Rock Flinger
Staff
Tournament Director
Michael Barnett
About this tournament
Sun King Presents
Flat Rock Flinger

Sunday, June 25th 2017
PDGA C-Tier
(2) Rounds of 18 Holes

Come join Sun King Discs & the CGDGC for a fun, 1-day tournament at Flat Rock Park in Columbus GA. Sun King brings a wealth of experience (200+ tournaments since 2001) and laid back approach to running events so that players of all skill levels will feel comfortable. There will be a nice mix of serious competition, auxiliary events with prizes and even a few CTPs!

Mobile Pro Shop:
Sun King Discs will be on site with our mobile Pro Shop that features around 2000 discs from 20+ manufacturers, including collectibles and unique discs. Also included are back pack bags, clothing and a slew of accessories.

Payout/Players Packs:
Last Cash Spot in Pros Will Be Minimum of Net Entry Fee
40% Payout in Pro Divisions
40% Payout in Am Divisions - Prizes are in Sun King vouchers allowing players to pick their own prizes!
All Amateurs will Receive Players Pack valued at $20 including a $15 Sun King Voucher to pick your own Players Pack from our Mobile Pro Shop inventory!

Divisions:
All divisions will require a minimum of 3 players except MPO/FPO and any of the female amateur divisions. If you want to open a division not listed in the registration, the minimum is also required.

Tee Assignments:
Coming Soon

What Does My Entry Fee Cover?
All Players: $4 to PDGA & Sanctioning Fees & $2 to CGDGC Basket Fund
MPO/FPO - $35 to Payout
All Amateur Divisions - $15 to Players Pack, $15 To Payout
Non PDGA/Non Current PDGA are subject to additional $10 fee

All info subject to change without notice.
Refund policy
Tour del Sol is responsible for all refunds/cancelations.
Location
Flatrock Park
Columbus, GA
Get Directions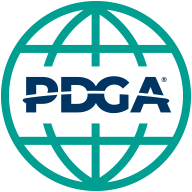 Event results available at

https://www.pdga.com/tour/event/33050