Summer Slam all MPO and FPO Davison plus MA1,FA1, MA40, FA40
Staff
Tournament director
Jay Risher
Assistant tournament Director
richard scott
About this tournament
This is the Summer Slam Tournament at Scott Park's Pine Valley disc golf course.
We believe this will be a great event with food trucks, raffles, and disc golf vendors.

This will be a two-day event where half the filed plays two rounds on Saturday and the other half playing on Sunday on July 22 and 23, 2023, With AMS playing on Saturday and PRO, MA1, FA1, FA40, and MA40 on Sunday.

The Staging area will be in the parking lot up at the soccer fields down the gravel road with the double gate.

You will be playing for the Prize Pool and Trophy for your division and the bragging rights of being the Summer Slam Champion. We will have several divisions including women's and juniors. The top 40% of your field gets payouts.

Check-in will start at 700am and go until 800am. We will have a quick player's brief before the start of the first round at 830am

There will be a player's tent set up so before and after your round you can hang out and enjoy the vendors, and food trucks.

Men's pro division will play longs first round and shorts second round all other divisions will play shorts for both rounds.

we will have an ace pot as well as a raffle. You can sign up at check-in if you did not sign up for it in Registration if no one wins the ace pot then the money will go to Pine Valley Disc Golf Club to help further the Pine Valley Course

There also is the option to Sponsor a Tee pad for the tournament all proceeds will go towards the prize pool for AM and Cash pool for PRO for each division.
Refund policy
Pine Valley Disc Golf Club is responsible for all refunds and cancellations.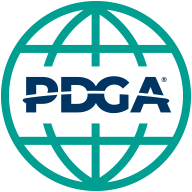 Event results available at

https://www.pdga.com/tour/event/72126