Summer Furies of North Bend Presented by Par3Discgolf.com
Added cash $200
Staff
Tournament Director
J Nice
Assistant TD
Chuck Mintz
About this tournament
Seasons of the Furies 2021
Women of disc golf we are carving our way into this sport. We are being empowered and supported on all sides. I was inspired and honored to host Winter Furies of the Fort with so much success and support I will continue to plan and bring forth more tournaments and leagues.
**
RPM Ninja & Par3DiscGolf.com would like to present...
Summer Furies of North Bend!
We invite all ages and levels to come learn and experience how much fun tournament play can be.
2 rounds of 18 at the scenic South Fork Landing DGC in North Bend, WA
Pros play for cash (100% of net entry + any added cash)
Amatuers will all receive player pack
Trophies for all divisions
Ace pot carryover from previous events:
Winter Furies of the Fort 2020
Spring Furies of Riverside
$280
If the Ace Pot is not hit we will carry it over to the next Furies event.
Player pack details will be announced as they are finalized
Shirt sizes must be ordered by May 15 or size availability can not be guaranteed.
2021 Seasons of the Furies Series
We will have 4 tournaments for each season of 2021.For every entry paid $2.00 will be added on a per division basis to go towards point series payouts. Pro Payouts will be 100% for all 4 events, and be paid out in cash for all 4 events. AMs will be paid out in scrip of players choice (Par3discgolf.com, 360 Disc Golf, Pack Express, Mando's, & Chainbangers) for Point Series winnings. The top 3 finishers of each division will receive series payout at the end of the championship event.
NOTE: Point Series is at no added cost to participants, the series is an added bonus just for showing up to play.
Player must attend at least 2 of the 4 events of Seasons of the Furies.
Payout &/or Trophies will be awarded to the top 3 player per division
Championship points system:
Each event will accrue:
5 pts for 1st
4 pts for 2nd
3 pts for 3rd
2 pts for just playing
This will be a great year to strengthen existing and build new relationships of fellow women of the sport and continue to grow our community with #respectHERgame.
We appreciate all the help and support we can get. for more information on how you can help please email [email redacted]
Lets go Furies!!! Let's get this year!!
-RPM.NINJA
EVENT SPONSORS:
Par3DiscGolf.com
Chuck Mintz Disc Golf
Bok-a-bok
https://www.bokabokchicken.com/
TEE SPONSORS:
Cory Lee
WA Women's Series
Ladies of the Lake 2021
Michelle Lynch
Michael Schwartz
Adam Hill
For all sponsorship inquiries please contact:
Janice
(206)478.6782
[email redacted]
Please make payments Friends & Family option to Paypal: [email redacted]
Event Registration: dgscene.com/Summer2021
Refund policy
RPM NINJA is responsible for all refunds/cancellations.
Location
South Fork DGC
North Bend, WA
Get Directions
Final Results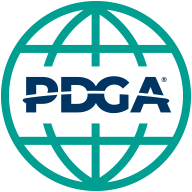 PDGA results at

https://www.pdga.com/tour/event/50829
FPO

Round 1: South Fork DGC - Summer Furies, 18 holes, par 57

Round 2: South Fork DGC - Summer Furies, 18 holes, par 57

Player
R1
R2
Total
Payout
1
Deb Scheibe
59
64
123
$216
2
Anna Chute
61
62
123

FP40

Round 1: South Fork DGC - Summer Furies, 18 holes, par 57

Round 2: South Fork DGC - Summer Furies, 18 holes, par 57

Player
R1
R2
Total
Payout
1
Jennifer Rice
56
60
116
$216
2
Kathryn Gray
66
63
129

FA1

Round 1: South Fork DGC - Summer Furies, 18 holes, par 57

Round 2: South Fork DGC - Summer Furies, 18 holes, par 57

Player
R1
R2
Total
Payout
1
Laura Manson
59
62
121
2
Dani Petersen
60
61
121
3
Krysia Davis
62
62
124
3
Lindsey Dickinson
65
59
124
5
Candace Hoefert
65
62
127
6
Jess Sudo
63
67
130
7
Nicole McCarty
67
65
132
8
Kimberly Schlesinger
70
63
133
9
Brittany Faulkner
70
65
135
10
Hannah Hamilton
72
67
139
11
Jessica Bond
70
78
148

FA40

Round 1: South Fork DGC - Summer Furies, 18 holes, par 57

Round 2: South Fork DGC - Summer Furies, 18 holes, par 57

Player
R1
R2
Total
Payout
1
Nikole Coleman
65
64
129
2
Annie Flynn
72

-

72

FA55

Round 1: South Fork DGC - Summer Furies, 18 holes, par 57

Round 2: South Fork DGC - Summer Furies, 18 holes, par 57

Player
R1
R2
Total
Payout
1
Elaine Sawyer
73
74
147

FA60

Round 1: South Fork DGC - Summer Furies, 18 holes, par 57

Round 2: South Fork DGC - Summer Furies, 18 holes, par 57

Player
R1
R2
Total
Payout
1
Janice Jones
71
68
139
2
Elaine Hayden
86
97
183

FA2

Round 1: South Fork DGC - Summer Furies, 18 holes, par 57

Round 2: South Fork DGC - Summer Furies, 18 holes, par 57

Player
R1
R2
Total
Payout
1
Michelle Lynch
64
62
126
2
Stephanie Hook
65
66
131
3
Elaina Evinsky
69
68
137
4
Megan Kujath
70
68
138
5
Jennessa Ewing
72
72
144
6
Julie Cusack
77
76
153
7
Disa Wilson
76
81
157

FA3

Round 1: South Fork DGC - Summer Furies, 18 holes, par 57

Round 2: South Fork DGC - Summer Furies, 18 holes, par 57

Player
R1
R2
Total
Payout
1
Toni Morgan
66
71
137
2
Shayna Schuermann
68
70
138
3
Shantina Alexander
74
66
140
4
Amelia George
70
71
141
5
Caitlin Denney-Turner
71
71
142
6
Andrea Gibson
77
69
146
6
Jordan Linn
74
72
146
8
Brittney Dempsey
72
75
147
8
Emily Mitchell
74
73
147
10
Myah Waud
77
73
150
11
Tarin Knight
77
74
151
12
Sarah Webb
81
80
161
13
Jessica D'Arcis
84
80
164
14
Mariah Mchenry
88
82
170
15
Julie Fears
87
90
177
16
Erin Cleary
93
103
196