Solør Amateur Open
Staff
About this tournament
Welcome to Solør, and Solør Amateur Open!
This tournament is a fundraiser for the main event, Solør Open 2023!
The winner of MPO, FPO, and MJ18 will be offered a wildcard to the main event!
If the winner already has a seat for Solør Open 2023, the offer will go to the next player on the list. All players will receive a 15% discount for a limited time at wearediscgolf.no.
THE COURSE
The course had its debut in the National Cup in 2022, and showed that the course is made for bigger events. This is a wooded course with thigh but fair lines that got excellent reviews from the players.
18 holes are played each round. The layout will be Solør Blue.
For more information about the course, see our webpage.
https://www.birdiediskgolf.no/hamar-open/
Refund policy
If you need to unregister from the tournament, these rules apply:

Send an email to [email redacted] with "Unregister" in the subject field, followed by full name, Class and account number for any refunds written in the text field.

Unregister from the competition up to 3 weeks before the start of the tournament weekend = 100% refund minus NOK. 75, - in administration fee. Unregister later than 3 weeks before the start of the tournament does not give the right to a refund, but in the event of illness, you can, by submitting a doctor's statement, get a refund of the registration fee minus the administration fee. If cancellation occurs as a result of a sanction due to cheating, the registration will not be refunded.

When a player unregister, the free space for the next person on the waiting list.
Location
Solør Diskgolfbane
Flisa, Norway
Get Directions
Final Results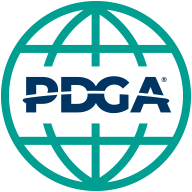 PDGA results at

https://www.pdga.com/tour/event/66309
MPO

Round 1: Solør Diskgolfbane - Solør Blå, 1 holes, par 62

Round 2: Solør Diskgolfbane - Solør Blå, 1 holes, par 62

Player
R1
R2
Total
1
Tom Erik Kristiansen Steen
64
56
120
2
Jim Sagen
61
69
130
3
Vebjørn Havn Evensen
65
67
132
4
Sindre Altøy Opsahl
66
67
133
5
Emil Persson
68
69
137
6
Lars Henning Pedersen
64
74
138
7
Magnus Moseng
68
71
139
8
Knut Hummelvoll
74
66
140
9
Torkjell Romskaug
71
70
141
10
Hans Jacob Skaar
76
68
144
10
Tore Øwre
71
73
144
12
Thorgeir Berg
75
70
145
13
Tobias Lunde
71
79
150
14
Eskil Johansen
80
74
154
15
Jonas Rygh
81
79
160
16
Tobias Kristiansen
78

-

78

FPO

Round 1: Solør Diskgolfbane - Solør Blå FPO, 18 holes, par 65

Round 2: Solør Diskgolfbane - Solør Blå FPO, 18 holes, par 65

Player
R1
R2
Total
1
Jannicke Hjemli
78
73
151
2
Solveig Stenberg
83
77
160
3
Tina Kvåle
87
88
175
4
Sigrid Husebæk
104
105
209
5
Eliin Spolén Juva
106
107
213

MA3

Round 1: Solør Diskgolfbane - Solør Blå, 1 holes, par 62

Round 2: Solør Diskgolfbane - Solør Blå, 1 holes, par 62

Player
R1
R2
Total
1
Johannes Kirkegaard
73
70
143
1
Jørn Rønning
72
71
143
1
Vegard Hanstad
71
72
143
4
Torstein Sanden
74
70
144
5
Emil Toverud
73
72
145
6
Amund Ødegård
74
72
146
7
Jan Martin Thorstensen
74
73
147
8
Kristoffer Rummelhoff
72
76
148
8
Thomas Øvergaard
76
72
148
10
Daniel Løkse Nilsen
78
72
150
10
Ole Kristian Lien
76
74
150
12
Emil Vo
69
82
151
13
Adrian Leren
80
73
153
13
Fredrik Larsen
77
76
153
15
Kristoffer Bakken
73
83
156
16
Haakon Knudsen
79
78
157
16
Roger Nystrand
77
80
157
18
Brede Stenbakken
78
81
159
18
Daniel Slartmann
80
79
159
18
Tobias Ødegården
81
78
159
21
Daniel Skauen
76
84
160
22
Sveinung Kalrud
83
79
162
23
Espen Jensen
75
90
165
23
Kenneth Grinden
79
86
165
23
Tommy Lien
84
81
165
26
Simen Husby
85
81
166
27
Noah Sebastian Oppi
80
87
167
28
Morten A Mortensen
84
85
169
29
Jonathan Bastesen
86
84
170
30
Andreas Tamnes
85
90
175
31
Magnus Nyhammer
87
90
177
32
Robert Klundsæter
94
84
178
33
Rafael Aurbekkholen
90
97
187
34
Sander Stilén

-

-

0

MJ18

Round 1: Solør Diskgolfbane - Solør Blå FPO, 18 holes, par 65

Round 2: Solør Diskgolfbane - Solør Blå FPO, 18 holes, par 65

Player
R1
R2
Total
1
Leon Knudsen
83
81
164