SocaTree Shakedown
Staff
Tournament Director
Christopher Chapman
About this tournament
Nothin' shakin' on shakedown street!!

Welcome back for the second annual SocaTree Shakedown presented by The Teddy Peddler. We are excited for this 2 round 38 hole C tier event. Vendors and food truck(s) on site for that shakedown street experience!

Player Gift/ Payouts/ Trophies

Each registered player will receive a player gift/gifts in the value of $35.00/$40.00
30% of each division will be paid out in Teddy Peddler Doll Hairs.
Pro payouts will be 100% and in cash.
Merchandise available on site.
Trophies/Medals will be awarded to the top finishers of each division.


More Information Coming Soon!!
Refund policy
The Teddy Peddler: Disc Golf Artistry & Events is responsible for all refunds/cancellations.

See 1.03 in the competition manual for withdrawal and refund information.

Waitlist Fees are non refundable.
Location
Socastee Rec Park
Myrtle Beach, SC
Get Directions
Final Results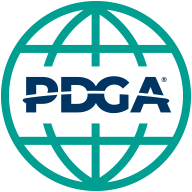 PDGA results at

https://www.pdga.com/tour/event/48671
MPO

Player
R1
R2
Total
Payout
1
Derek Maestas
60
61
121
2
Sean Monahan
61
64
125
$100
3
Richard Stepp
66
61
127
$75
4
David Patrick
68
61
129
$50
5
Kevin Truett
69
61
130
6
Jacob Stout
67
65
132
6
Robby Hayner
64
68
132
8
Chad Sullivan
72
66
138

MA1

Player
R1
R2
Total
Payout
1
Robert Lee Scribner
66
62
128
2
Alex Corrado
65
64
129
3
Roy Nixon
66
66
132
4
Dillon Blunier
66
67
133
5
Nathan Johnson
66
68
134
6
Christopher Atkinson
70
66
136
7
Ryan Flynn
70
67
137
8
Aaron Winters
72
66
138
9
Stephen Rullo
69
71
140
10
Noah Wetzel
68
74
142
11
Martin "Tate" Jones
70
74
144
12
Nicholas Enriquez
97

-

97

MA40

Player
R1
R2
Total
Payout
1
Bone Beaupre
65
67
132
2
Ryan Ellis
68
66
134
3
Bryan Short
72
63
135
4
James Evans
71
65
136
5
Benjamin Hopwood
68
69
137
6
Dane Jonason
73
66
139
6
Darell Matthews
69
70
139
6
Edward Perez
73
66
139
9
Kirk Yoo
76
67
143
10
Jeremy Thresher
76
69
145
11
Brian C Bray
74
72
146
12
Justin Bussjager
74
73
147
12
Sean Hodge
75
72
147
14
Joshua Sniffen
77
75
152
14
Scott Prince
73
79
152
16
Randy Vargason
83
80
163

MA50

Player
R1
R2
Total
Payout
1
Christopher Santos
87
68
155
2
Gregory Murray
81
78
159

MA60

Player
R1
R2
Total
Payout
1
Steven Shepherd
83
84
167
2
Gregg Bashor
93
87
180

MA2

Player
R1
R2
Total
Payout
1
Jeff Murray
68
66
134
2
Brian Hough
70
65
135
3
Stephen Capalbo
70
67
137
4
Bryce Jonason
70
68
138
4
Reggie Rhoades
70
68
138
6
Goose Duncan
75
65
140
7
Derrick Young
71
71
142
8
Brandon Taylor
69
74
143
9
Logan McHale
77
67
144
9
Patrick Rupert
74
70
144
11
Eric Sepich
78
68
146
12
Richard Michalek
74
73
147
13
Eddy Mylod
76
76
152
14
Steven Burris
77
76
153
15
Daniel Sutton
83
73
156
16
Chris Smith
84
76
160
17
Tyler Brown
73

-

73

MA3

Player
R1
R2
Total
Payout
1
Nick Bridges
72
66
138
2
Josh Lafler
73
69
142
2
Nick Smith
70
72
142
4
Bryant Voss
71
73
144
4
Josh Matheson
70
74
144
6
Casey Wesselman
73
72
145
6
Chad Heacock
73
72
145
6
Hayden Byrd
76
69
145
9
Bryson Allen
75
71
146
10
Jay Rexroad
78
70
148
11
Cam Byrd
75
75
150
12
Bryce Crain
77
74
151
13
Dan Sullivan
77
75
152
13
Jonathan Glass
76
76
152
15
Bart Altman
80
74
154
15
Joseph Brown
79
75
154
17
Garett Tamplain
80
75
155
18
Cameron Ard
82
76
158

FA1

Player
R1
R2
Total
Payout
1
Logan Canale
80
75
155
2
Jasmine Pollack
81
76
157
3
Leslie Adamczyk
77
84
161

FA40

Player
R1
R2
Total
Payout
1
Minnie Beaupre
79
78
157

FA3

Player
R1
R2
Total
Payout
1
Kristin Mann
86
78
164
2
Casey Silar
93
83
176
3
Jamie E Lee
108
111
219

MJ15

Player
R1
R2
Total
Payout
1
Ethan Matthews
98
99
197
1
Jordan Bray
105
92
197