Sellersville FISH Bowl
Added cash $1,500
Staff
Tournament Director
Dustin Leatherman
About this tournament
The 5th Annual Sellersville FISH Bowl is a charity tournament benefiting Pennridge FISH. We are very excited to partner again with this great organization, and appreciate you joining us!

There will be 44 spots for the Pro Divisions and 44 spots for the Amateur Divisions.

Pre-Registration for $50 hole sponsors! Registration for hole sponsors opens on Tuesday, May 9th for those who sponsor a hole. Sponsorship will be paid for when you register. Spot can not be transferred, regular waiting list rules apply if you drop out.

PRO Registration Opens Tuesday, May 16th at 8pm.
AM Registration Opens Thursday, May 18th at 8pm.

Players must go through the registration process, we will not be adding people to the list.

Check in and registration will be from 8:00am - 9:00am. There will be a 9:15 players meeting and we will tee off immediately following. We will be playing 2 rounds of 22 holes with 2 unique layouts for the day.

This year we have raised there will be $1,500 added cash, and a great players pack for all Amateur Divisions. A free lunch will be provided for all players. The day will conclude with the D-Town Distance Competition, CTP, and Ring of Fire.

REFUND POLICY: To receive a refund you must withdraw from the event by the Wednesday prior to the event. All withdraws after that date will have their entry fee donated to FISH.

Looking forward to a great day!
Refund policy
Sellersville DGC is responsible for all refunds/cancelations.
Location
Sellersville DGC
Sellersville, PA
Get Directions
Current Standings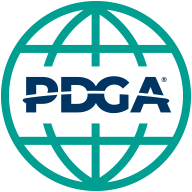 PDGA results at

https://www.pdga.com/tour/event/32338
MPO

Player
R1
R2
1
Craig Cutler
53
58
1
Steve Brinster
58
53
3
Devin Frederick
59
53
4
Dylan Horst
57
57
5
Andy DiFronzo
55
60
6
Andrew Hendry
57
61
6
Jon Kracht
58
60
8
Mike Carman
58
61
9
Dan Lackner
59
63
9
Ryan Davie
58
64
11
Richie Klinger
60
66
12
Cooper Michael
68
59
13
Steve Braud
62
66
14
Bradley Good
63
66
15
Bill Hettel
66
64
15
Kevin Laboski
62
68
15
Rob Beckey
63
67
18
Dave Humes
65
66
19
Clarke Rynkiewicz
64
68
20
Justin Madore
68
65
21
Anthony Zortea
67
67
21
Daniel Brooks-Wells
62
72
21
Kelby Roberts
66
68
24
John Blaze Walton
67
69
24
Kyle Fadigan
62
74
26
Mike Tolbert
68
71
27
Matthew Stollery
71
70
27
Paul Miller
66
75
29
Kyle Bottmeyer
66
77
29
Kyle Newton
71
72
31
Cory Snyder
68
76
32
Ryan Honert
67
80

MPG

Player
R1
R2
1
Joseph Mela
55
57
2
Robin Billig
60
56
3
Jay Gobrecht
59
65
4
Matt LaCourte Jr
61
64
5
Glenn Patterson
66
64
5
H.C. Dewey
61
69
7
Brian Frederick
67
68
8
Dave Alarcon
75
69
9
Matthew Egan
71

-

FPO

Player
R1
R2
1
Hannah Leatherman
69
67
2
Marci Klinger
74
83
3
Margaret Sassaman
77
81
4
Anna-Karin Wolset
74
93

MA1

Player
R1
R2
1
Mark Saraceno
58
65
2
Adam Spier
65
63
3
Brandon Gubish
60
71
4
Steve Herman
68
65
5
Michael Bierman
68
71
6
Adam Kotchetovsky
67
74
7
Curvin Stine
68
74
8
Chris Errico
65
79
9
Kyle McClure
66
79
10
Keith Clinton
71
75
11
Frank Hartley
69
80
12
Christopher Parker
67

-

13
Chris Dewey
68

-

MA2

Player
R1
R2
1
Alex James
66
70
2
John Hall
70
69
2
Kyle Gunagan
67
72
2
Nathan Ritter
69
70
5
Justin Johnson
71
72
5
Kenny Alexander
73
70
5
Ray Ducoat
71
72
8
James Detwiler
71
73
9
Michael Duerr
69
78
10
Joe Gorilla Putt Bates
71
78
11
Daniel Diehl
75
75
11
Gregg Martens
73
77
13
Erik Reeser
76
75
13
Michael Berg
69
82
13
Steven Dearstyne
68
83
16
Bob Zaffarano
74
78
16
Garrett Graf
77
75
16
Michael Souders
72
80
19
John Saugling
75
78
20
John Payne
76
80
20
Rolph Graf
78
78
22
Kyle neudecker
76
81
23
Eric Gubish
76
83
24
dave greene
76
84
25
Mark Heydt
76
88
26
David Carl
79
90

FA1

Player
R1
R2
1
Caryn Shearer
83
83
2
Sandahl Tolbert
80
87
3
Donna Griest
86
86
4
Marie Fry
126
121