Sandy Creek Open Presented by Bulldog Roofing & Repairs
Added cash $500
Added merchandise $500
Staff
Tournament Director
Joe Pelletier
Assistant Tournament Director
Keegan Forness
About this tournament
2 rounds on November 18th with shotgun starts. Round 1 will be the Original 18, Round 2 will be the Back 20.

MP divisions and MA1 will play Blue Tees.
Older Age Protected Amateur Divisions, MA2, and FP divisions will play White Tees.
All other Divisions will play Red Tees.

Fee Breakdown:
All Players:
$5 - Fees

Open:
$55 Payouts

Amateur:
$30 Player's Pack
$25 Payouts

Junior:
$30 Player's Pack
$10 Payout

$500 added cash to pro divisions and $500 added payout value to Am Divisions.

Players pack for Amateurs is a $30 voucher to Joe and Rob Disc Golf (on site). Am payouts will also be in vouchers to Joe and Rob Disc Golf. Pros play for cash. Trophies for Division winners in addition to payout.
Refund policy
Joe Pelletier is responsible for all refunds and cancellations.
Location
Sandy Creek Park
Athens, GA
Get Directions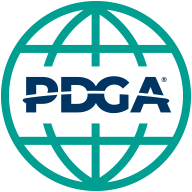 Event results available at

https://www.pdga.com/tour/event/74132