Mint Discs Presents The 25th Annual Red Rock Show (A HOTT Points Event)
Added cash $1,000
Staff

Tournament Director
Heart of Texas Tour
About this tournament
Caddy Book & Format(updated 3/2)
https://docs.google.com/document/d/1FPwHs8eKJGijdVrBJRcoTO3ibKpmF7BhFJZ_QCfgvoA/edit?usp=sharing
!!!NEW!!! $5 Tour Fee:
-$3 goes to Admin. Cover extra TD expenses, snacks, course improvement projects, etc
-$1 goes to EDGE Donation
-$1 goes to HOTT Finals. Increase added cash/value for all players.
Payout & Players Packs:
-All amateur's will receive at minimum a players pack with 1 disc + swag. Remaining value will be applied to prize/merch "payout" at the end of the event. Estimated $15 per player will be used towards players pack(subject to change)
-$1000 minimum added cash for Pro Divisions. Once payout minimums per division have been met, we reserve the right to allocate more added cash value for some divisions rather than all.
Specators/Visitors/Camping:
$10/day and you must adhere to the same regulations as players.
NO PETS OR ANIMALS ALLOWED
All outside food, drink and trash must LEAVE with you. Pack it, pack it out
Refund Policy:
-We will adhere the PDGA refund policy available at this link:
https://www.pdga.com/rules/competition-manual/103
Refund policy
MINT Discs is responsible for all refunds/cancellations.
Location
Moody's
Red Rock, TX
Get Directions
Final Results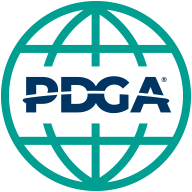 PDGA results at

https://www.pdga.com/tour/event/66480