Red River Rumble Presented by Innova Sponsored by HealthWise Insurance Advisors
Staff
Tournament Director
Kevin Burdick
About this tournament
The Red River Rumble is a 3 round B-Tier event played over 2 days on 3 of Texoma's best disc golf courses! Do you have what it takes to champion the Red River?
There will be a minimum of $750 added to the pro purse thanks to our title sponsor,
HealthWise Insurance Advisors
! Am player packs will have a minimum retail value of $50. Don't miss out on some great courses and a quality event!
Courses
Munson Park - Denison, TX - Rated 4.5 on UDisc
(
https://www.udisc.com/courses/munson-park-pHdh
)
Pecan Grove West - Sherman, TX - Rated 4.4 on UDisc (
https://www.udisc.com/courses/pecan-grove-west-sherman-tx-Vhvt
)
Craig Parker Memorial - Durant, OK - Rated 4.4 on UDisc
(
https://www.udisc.com/courses/craig-parker-memorial-dgc-hqFc
)
Sponsorship
We are actively looking for sponsors for this event! Sponsors will add cash to our pro and am payouts!
Hole sponsorship is $30 and will be accepted until Monday, May 1st at 10am.
Please reach out if you would like to sponsor the event or add it at registration!
Player's Packs
Innova Premium Custom Stamped Disc
Beast Halo Star
Eagle Colored Glow
Firebird Metal Flake
Orc Halo Star
Roadrunner Metal Flake Glow
Roc3 Colored Glow
Shryke Colored Glow
Teebird3 Halo Star
Toro Colored Glow
Toro Metal Flake Luster
Wraith Metal Flake
Player's Choice of Innova Snapback Hat or Custom Event Shirt
Red River Rumble Custom Pin and Stickers
Schedule
(Exact schedule will depend on registration numbers)
Saturday - May 6th - Pecan Grove/Munson, Sherman/Denison, Tx
7:30-8:20am - Player Check in at Pecan Grove in Sherman
8:30am - Mandatory Players Meeting
9am - Round 1 at Pecan Grove
1.5 Hour Lunch Break
Round 2 at Munson Park in Denison (Exact time TBA)
Sunday - May 7th - Craig Parker Memorial DGC, Durant, OK
All players will be given a tee time at Craig Parker Memorial on Sunday. Tee times will be posted to the pdga event page after the rounds Saturday.
Tee Times will start with MA3 and FA3 divisions and finishing with Open divisions. Awards and payout will be announced and given out as each division finishes.
A Pool Players - All Open Divisions, MA1, and MA40. You will play the long tees at all 3 courses.
B Pool Players - This is MA2 and MA50. You will play the long tees at Pecan Grove and Munson Park. You will play the short tees at Craig Parker Memorial.
C Pool Players - This includes MA60, MA3, all am Women, and Juniors. You will be playing the short tees at both Munson Park and Craig Parker Memorial. I will be out at Pecan Grove tomorrow to determine the viability of shorter tees there as well. With the expected rainfall I want to make sure that there are no issues with footing from natural tees before making that official decision. I will flag short tees then and let you all know asap!
Am payout will be in the form of merchandise credit redeemable at The Disc Golf Dojo proshop on site.
Trophies will be awarded to 1st place in divisions with 3 or more players.
Entry Fee Breakdown:
Pro - $80 Entry
$70 - Payout
$10 - Course, PDGA , and Event Fees
Am - $50-80 Entry
$40 - Players Packs $50 Retail Value
$10 - Course, PDGA , and Event Fees
The Rest to Payout ($20-30 Varies per division)
Exact added cash and merch numbers will be announced closer to the event as we receive sponsors.
We will host a Flex Start Friday at Pecan Grove the day before the event, May 5th. The flex start is completely separate from the Red River Rumble and will be open to any who wish to play. You are not required to play if you are registered for the Red River Rumble though we'd love to see you at both events!
Players can play sanctioned singles, unsanctioned doubles, or both.
Players will be able to tee anytime from 9:00am-6:00pm.
Cost will be $25 per player, $50 per team for doubles, with an optional $5 ace pot.
If you are not a current PDGA member there will be a $10 fee (singles only).
Be sure to follow our event Facebook page for updates on the event, sponsorship announcements, and sneak peaks of the players packs!
FB Link:
https://fb.me/e/Bg5zi3sd
Refund policy
The Disc Golf Dojo is responsible for all refunds/cancellations.
Locations
Munson Park
Denison, TX
Get Directions
Pecan Grove West
Sherman, TX
Get Directions
Final Results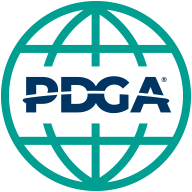 PDGA results at

https://www.pdga.com/tour/event/67693