RPM Open
Added cash €3,500
Staff
Event Director
stian johnsen
Tournament Director
Timo Juursalu
SDGPT Director
Michael Bui
About this tournament
Get ready for an amzing experience on one of Europe`s toughest and most fun courses. All players get free food all the tournament days.
www.lilleleland.no
We will help all players with accomodation. As cheap as possible. There will be simple accomodation on the course for 10-15€ pr night. We have some host families with bedrooms wich is reserved for FPO players. Let us know and we will do our best to suit your needs.
There will be a players only lounge with PS5 etc.
There will be a players party in the club house after the event on saturday evening. With food and drinks. Included in the entry fee offcourse.
The tournament is also a part of Swedish Disc Golf Pro Tour.
Refund policy
Lille Leland disc golf is responsible for all refunds/cancellations.
Online registration closed
May 26, 2023 at 10:00pm CEST
Schedule
The schedule has not been posted yet.
Player Divisions & Entry Fees
Current PDGA membership is required to register for this tournament.
For help choosing a division, see the PDGA guidelines
€150,00
MPO
Mixed Pro Open
€150,00
FPO
Women's Pro Open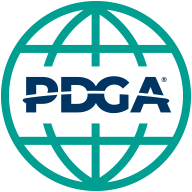 Event results available at

https://www.pdga.com/tour/event/64855