Queens conquer Pendleton King- A Throw Pink event
Staff
Tournament Director
Kaleigh Powers
Asst. TD
C.J. Nappier
About this tournament
We are excited to offer the inaugural Queens conquer Pendleton King- a Throw Pink event! This is a women's only event to kickstart our new group Women's Disc Golf Augusta.
There will be 2 rounds with shotgun start. The course will be set in all short pin positions and will feature its newly updated Mach 7 baskets!! There will be optional buy in on Ace Pot and CTP.

Players will receive a Throw Pink players pack including:
-Champion or Star disc
-T-shirt
-Mini
-UV sunglasses
-Wristband
-Can hugger
-Sticker

**Lunch will be provided!!
Refund policy
Kaleigh Powers is responsible for all refunds and cancellations.
STANDARD REFUND POLICY WILL FOLLOW PDGA GUIDELINES
1.03 WITHDRAWALS AND REFUNDS
https://www.pdga.com/rules/competition-manual/103
WAIVER
Complying with PDGA requirements during COVID-19, no spectators may accompany players. Players are discouraged from utilizing caddies to keep the group sizes as small as possible. For the complete guidelines to competitive play during COVID-19, please read and follow the guidelines as established by the PDGA:
https://www.pdga.com/pdga-documents/tour-documents/requirements-and-best-practices-pdga-sanctioned-play-during-covid-19
Included in your entry fee is a $3 greens fee for use of the facilities and amenities.
HURRICANE AND SEVERE WEATHER RESCHEDULE REFUND POLICY
Queens conquer Pendleton King has potential to be impacted by hurricane season and severe weather conditions. If the event is rescheduled due to these conditions, and players are not available for the rescheduled date, the procedure for ALL refund requests and cancellations will be as follows:
- Pro players will receive a refund less 10% of their entry fee.
- Am players will have their players pack mailed to them and receive 10% of their entry refunded.
Location
Pendleton King Park
Augusta, GA
Get Directions
Final Results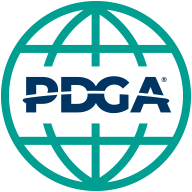 PDGA results at

https://www.pdga.com/tour/event/46619
FA1

Player
R1
R2
1
Sierra Buford
63
70

FA50

Player
R1
R2
1
Peggy Attaway
68
67
2
Tracy Lacue
72
72

FA2

Player
R1
R2
1
Indigo Nappier
60
62
2
Cate Woodhurst
65
63
3
Julie Coxville
68
68
4
Larkyn Lowery
80
69
5
Belinda Serrano
78
77

FA3

Player
R1
R2
1
Amber Landa
71
62
2
Brandee Gonzalez
67
71
3
Rebekah Elliott
69
73
3
Katlyn Fain
68
74
3
Mandy Parker
69
73
3
Anna Romano
74
68
7
Stephanie Murray
77
67
8
Taylor Drinkard
73
73
9
Lauren Gibson
76
72
10
Chasity Rose
79
76
11
Hannah Wingrove
78
78
12
Jaime Dunn
77
88
13
Angel Ambs
85
84
14
Shelby Wilson
90
87
15
Kaylee Greene
94
97

FA4

Player
R1
R2
1
Taylor Moore
94
69

FJ12

Player
R1
R2
1
Addison Lowery
78
83
2
Brooklyn Prichard
93
99