PDG4 - Family Day Supported by Innova Discs
Staff
Tournament Director
Darrell Bankes

Haute Goat Rep
Hitarth Shah
About this tournament
PDG4 - FAMILY DAY
This will be the fourth event in the Haute Goat Pure Disc Golf Series. The forecast for the 19th is good, sunny and near zero. We will proactively declare that 'snow play' applies as per PDGA rule 813.01D. It looks like we may lose some snow between now and then so you may not need ribbons. This will be a PDGA sanctioned C-tier.
PDG1 had 52 players, PDG2 had 68, and PDG3 had 32. Come join us on the Family Day Weekend and start your PDGA ratings climb early in 2023.
Nobody has won the Acepots yet this year, the Alpaca Pot is worth $300 to start and the Goat Pot is worth $180 to start. These will keep carrying over until they are won, but you have to buy in to have a chance. There will also be on-course prizes depending on the level of participation.
Your entry fee includes your day-pass to Haute Goat and the admin fees associated with running a PDGA event. There will be no prizes, player packs or trophies for winners. The advantage being we can offer this casual but competitive event to you at the Pure price of $17, $5 off if you are an Haute Goat Member.
Choose your tee time and plan to stick around for some live music at the Screaming Goat Café. Ganaraska beers are always in the fridge and good food is cooking.
When you sign up choose your tee time slot, by the hour, and who you want to play with. On the Saturday before the event we will post the tee times. We will ensure the hour you choose, unless I harass you personally.
Signing up alone? Just choose a tee time slot and we will add you to a card.
This event is for Pros and Amateurs and we are offering a diversity of divisions. You will receive ratings updates and points as calculated by the PDGA.
We also offer the Pure Disc Golf Just For Fun division - PDG. This division is for those that don't care about the PDGA stuff and just want to come play. Also a great division for friends and family you are dragging out but aren't keen on competing. We will expect them to respect the PDGA rules and the effort the other people on their card are making.
As your entry fee includes a day-pass to Haute Goat you are welcome to play some extra golf after your round if the tee time is available. But keep in mind you can't come play a round on the course before your formal round, that's against the PDGA rules.
Regardless of weather:
Goats - Pros and MA1-FA1 will now be playing the Big Blue Goat layout this time.
Alpacas - All other divisions will be playing the Short Goat by Throw Pink layout.
Although there is no player meeting we do expect you all to check in at the Screaming Goat Café before your round.
Hope to see you at Haute Goat on the Sunday February 19th.
https://hautegoat.com/events/
Refund policy
TinLid Disc Golf is responsible for all refunds/cancellations. We will be following the PDGA rules regarding refunds as this is a sanctioned c-tier.
Location
Haute Goat
Port Hope, ON
Get Directions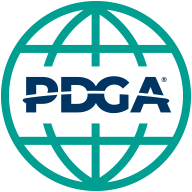 Event results available at

https://www.pdga.com/tour/event/67410