Oklahoma Open 2023 - Presented by Innova
Staff
Tournament Director
Kyle Gibson
About this tournament
~Oklahoma Open - October 20th, 21st & 22nd 2023~
First 200 AM Players receive a players pack
This year's Oklahoma Open will feature a PDGA A tier for Pro competitors with at least $5,000 in added cash, split between Pro Divisions from your tournament sponsors:
TDSA, OKDGF, BASKETCASE DISC GOLF, THE FARM AT QUAIL VALLEY AND INNOVA DISC GOLF
Professional players will be competing on Tulsa's most technical course BLACKHAWKX and Redhawk - both located at Mohawk Park.
Our Amateur Oklahoma Open A tier will be run by the same tournament staff as the A-tier. For returning players, thank you for your feedback, we are continuing to grow and meet your needs. For new players, we look forward to providing you with a great experience.
All divisions we be competing on the same weekend.
Vending is available at the player's party and at the courses during play. Contact Kyle Gibson or Kyle Young for vending opportunities. This year we will have the OOMart at Blackhawk on Saturday evening from 5PM-9PM. We will have food trucks, disc golf games, swap meet and open vending. Bring out your collection and buy, sell, trade!
There is a cap on each pool, with each pool permitting a certain amount of players per division. Please join the waiting list if a pool is filled.
HOTEL INFO:
TBD
All tournament information and scheduling can be found on the website at:
https://oklahomaopen.org
Refund Policy:
TDSA is responsible for all refunds/cancelations.
We follow the PDGA policies for refunds:
https://www.pdga.com/rules/competition-manual/103
Important Dates:
Full entry fee refund if withdrawn by 9/20/2023
50% entry fee refund if withdrawn by 10/06/2023
25% entry fee refund if withdrawn before 10/17/2023 (registration close)
No entry fee refund if withdrawn after 10/17/2023 (registration close)
Refunds which are partial will only be partial to the entry fee. All other items are refunded in full.
Example: $150 entry fee + $10 raffle = $160 paid, if withdrawn on 10/04 (50% entry fee refund) your refund would be $85 ($150 * 50% + $10).
Refund policy
TDSA - Tulsa Disc Sports Association is responsible for all refunds/cancellations.
Locations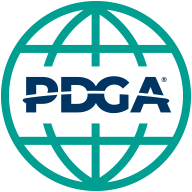 Event results available at

https://www.pdga.com/tour/event/70240