Oh my Gosh-Temo (MA1, MA3, Pro Masters)
Staff
Tournament Director
Shea Abbgy
About this tournament
This event is an two round PDGA Sanctioned B-Tier at Oshtemo Township Park.
Longs both rounds - MP40, MA1
Shorts both rounds - MP50, MP60, MA3
Registration closes 3/3 at 6pm est. At that time all players on the waitlist will receive full refunds. No new players will be allowed to register after registration closes.
Withdrawals and Refunds will be handled according to the PDGA rules. See rules in this link
https://www.pdga.com/rules/competition-manual/103
All refunds will be assessed a $10 handling fee.
Player pack will be $35-$45 value (exact item(s) yet to be determined)
Payouts will be provided by greatlakesdisc.com. Payout vouchers will be emailed out by the end of the day Monday.
Cash Payouts for Pros will be sent via paypal by the end of the day Monday.
We will be playing two rounds of 18 holes. There is an optional $5 50/50 and an optional $5 Ace Pool. If nobody hits an ace during play we will hold a ctp throw to determine a winner.
CTP or LP on every hole!
Refund policy
Great Lakes Disc is responsible for all refunds/cancellations.
Location
Oshtemo Township Park
Kalamazoo, MI
Get Directions
Final Results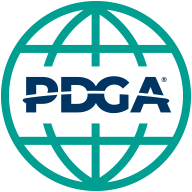 PDGA results at

https://www.pdga.com/tour/event/65249
MP40

Round 1: Oshtemo Township Park - Long tees, 18 holes, par 54

Round 2: Oshtemo Township Park - Long tees, 18 holes, par 54

Player
R1
R2
Total
Payout
1
Larry LaBond
50
51
101
$228
2
Joshua Deiters
60
65
125
3
David Tomlinson
71
72
143

MP50

Round 1: Oshtemo Township Park - Short tees, 18 holes, par 54

Round 2: Oshtemo Township Park - Short tees, 18 holes, par 54

Player
R1
R2
Total
Payout
1
Damian Byrum
52
52
104
$96

MA1

Round 1: Oshtemo Township Park - Long tees, 18 holes, par 54

Round 2: Oshtemo Township Park - Long tees, 18 holes, par 54

Player
R1
R2
Total
Payout
1
Gavin Cunningham
54
54
108
2
Liam Cleary
55
54
109
3
Cam Owens
55
58
113
4
Kyle Evan Eno
57
57
114
4
Sam O'Dell
59
55
114
6
James Babbitt
59
57
116
7
Justin Hall
63
55
118
7
Matthew Curtis
59
59
118
9
Zachary O'Heran
59
60
119
10
Michael Wiseley
61
59
120
10
Miguel Salazar
58
62
120
12
Andres Gutierrez
63
58
121
13
Jacob Arvidson
62
60
122
13
Jacob Hart
59
63
122
13
Kevin L Powell
64
58
122
16
Brian Carroll
62
61
123
17
David Arnold
65
59
124
18
Gene Harris
60
65
125
19
Cooper Homic
67
59
126
20
Brendan Schuppe
62
65
127
20
William Stephan
64
63
127
22
Brian Morba
60
68
128
22
Matt Suckley
65
63
128
24
Francisco Vega Jr
65
64
129
24
Scott Adkins
62
67
129
26
John Hendrickson
64
66
130
26
John Page
66
64
130
26
Josh Wiesenauer
66
64
130
29
Mitchell Clark
69
63
132
30
Devin Byrum
68
65
133
30
Travis Jones
66
67
133
32
Briant Mckinney
73
67
140
33
Cody Jones
71
70
141
34
Heath Rougeau
67

-

67

MA3

Round 1: Oshtemo Township Park - Short tees, 18 holes, par 54

Round 2: Oshtemo Township Park - Short tees, 18 holes, par 54

Player
R1
R2
Total
Payout
1
Dirk Smith
52
53
105
2
Ross Bosch
53
55
108
3
Colin Sherrod
59
50
109
4
Jae Emdin
57
53
110
5
Aaron Graham
60
51
111
5
Robert Jaseph
54
57
111
7
Curtis Allen Skeels
58
54
112
7
Megan Dophal
55
57
112
9
Loyall Harris
57
56
113
10
Cory Whitten
57
57
114
11
Jacob Miller
59
56
115
11
William Weideman
58
57
115
13
Cory L Swift
56
60
116
13
Jared Rutkowski
59
57
116
13
John Faas
58
58
116
16
Cameron Walker
59
59
118
16
Joshua Zylstra
56
62
118
16
Keegan Whitney
58
60
118
16
Timothy Deyoung
56
62
118
20
Cory Merica
71
66
137