Revenge of the Dogfaced Boy Sponsored by Dynamic Discs
Staff

Tournament Director
Bill Shortt
Tournament Director
Alex Bush
About this tournament
2 Round C-tier event at Edmunds Park in South Boston on Saturday, Aug. 27th.


Am player packs + merch payout
Each Amateur will receive

1 - Premium event stamped disc
1 - Baseline event stamped disc


LAYOUTS:
Round 1
All divisions play white tees

Round 2
MPO/MP40/MA1/MA40 - blue tees
All other divisions- White Tees

Baskets will be in an All Star Layout and will not move between rounds.
Refund policy
Off the Chains is responsible for all refunds/cancellations.
Location
Edmunds Park
South Boston, VA
Get Directions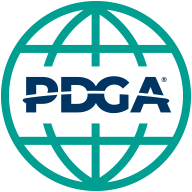 Event results available at

https://www.pdga.com/tour/event/62357